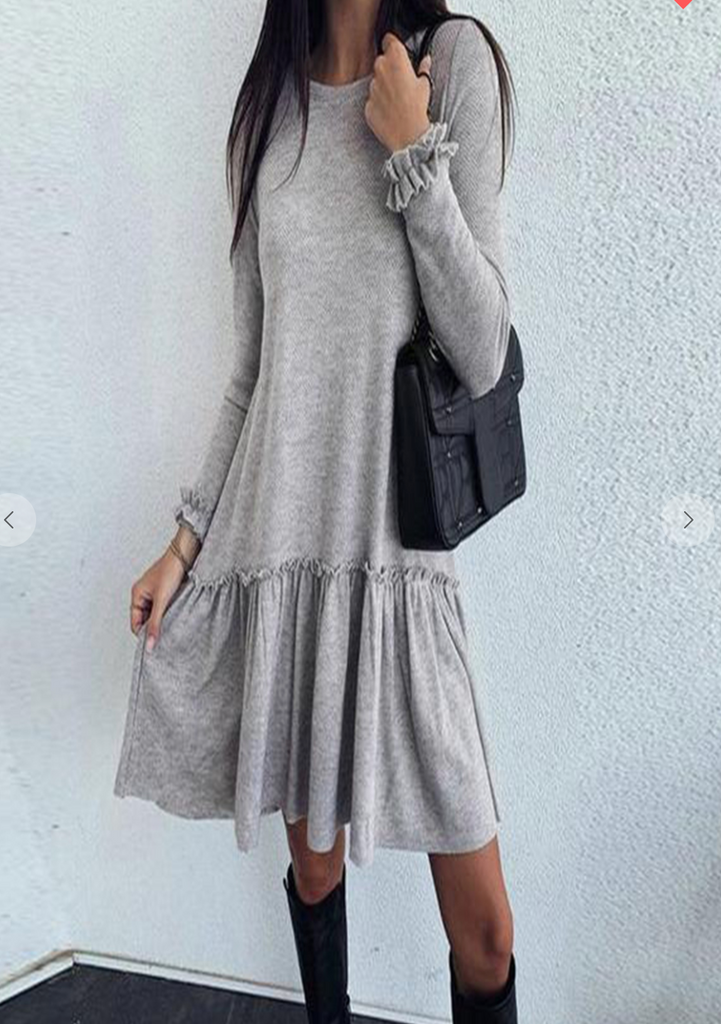 Wear Anywhere Dress!
$39.00
A perfect women's dress is chic yet comfortable!  Women are not willing to compromise on this aspect any more, and thankfully we don't have to!  It needs to be beautiful, comfortable and trendy at the same time. In addition, it has to fit the occasion perfectly.  I love at breezy comfy design  that I can wear the entire day with relative ease!
This Dress is all that and more! Poly/Spandex, comfy and cute! Love the detail around the sleeve and the drop waist which is so flattering! Wear with sneakers, boots, or booties or even sandals!
Ships 2 Weeks