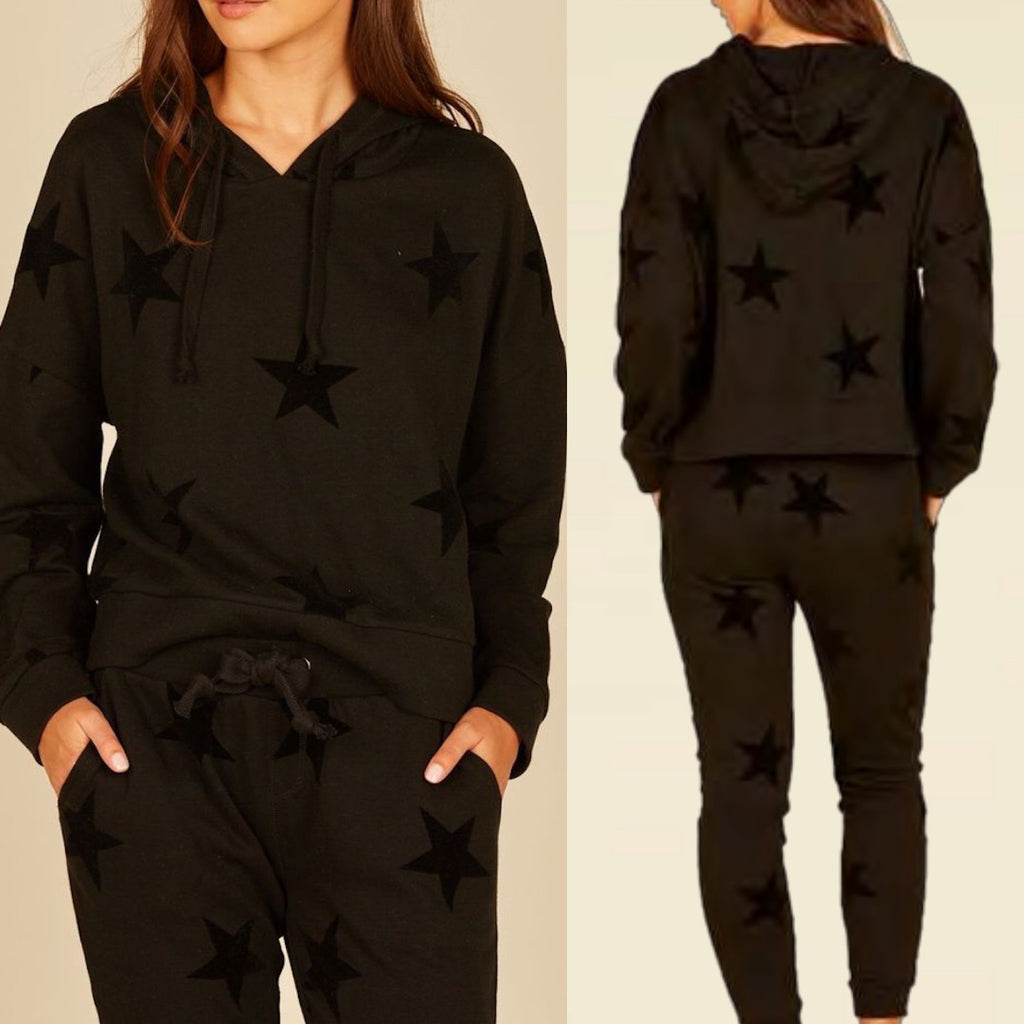 The Stars at Night!!!
$46.00
OMG LOVING these adorable sweats! We love VIntage Havana and these do not disappoint! They are so comfy, so cute and such a great fit!! 
As you all probably know, we LOVE stars! Star pants, star shirts, star sweatshirts, star shoes, I could keep the list going FOREVER! This one is so cute because it has textured Flocked  Black Stars on the sweatshirt and pants for a great monochromatic look!  This has to be one of my all time favorite star things we have EVER sold!

We were able to preview their Fall line today at Market and there are soo many cute things coming your way! These are AMAZING! Their line has  such am  amazing style for everyone!You could wear them to bed, to school, out having fun with your friends, or just chillin at home! 
Shipping: 2-3 weeks!