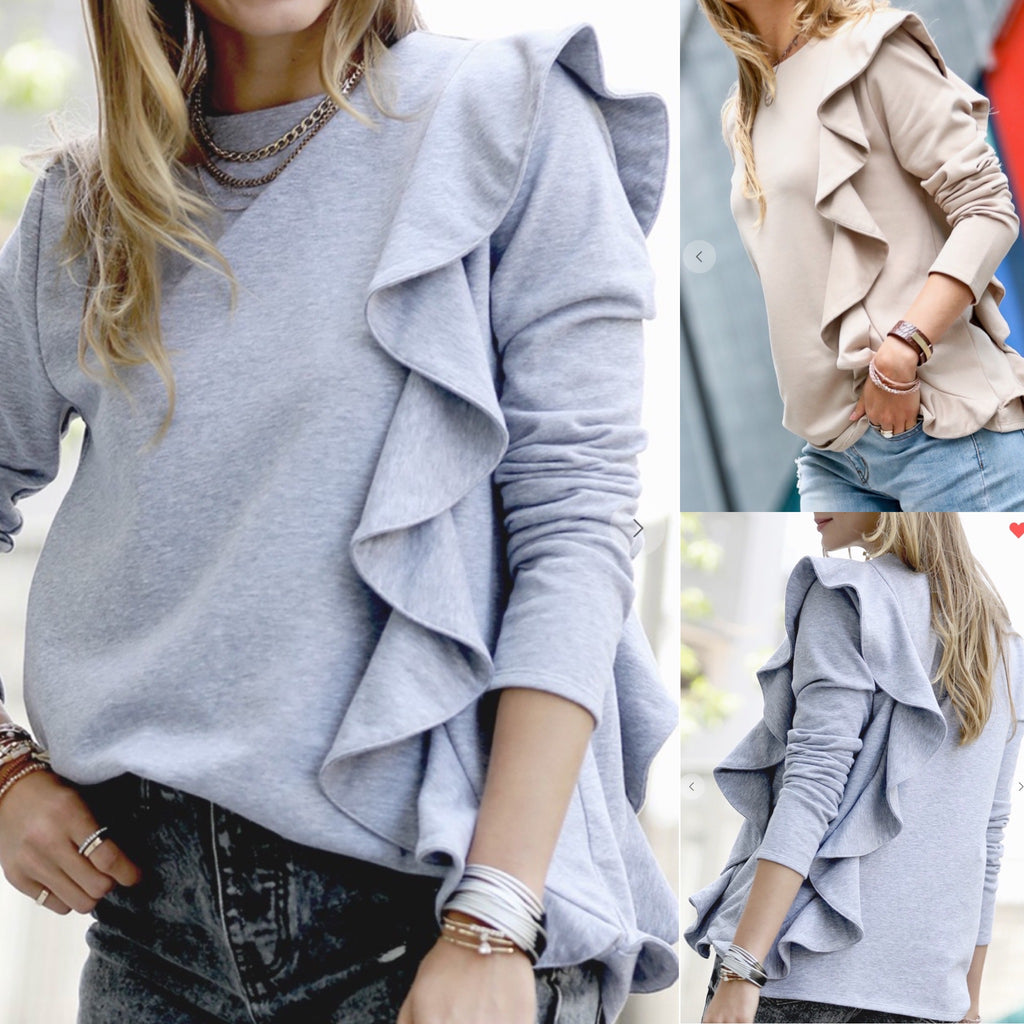 Sweatshirts are still Reigning Supreme
$48.00
The Year of Sweatshirts are still going strong! I literally love to wear one! From leggings to jeans or joggers I feel like they go with just about everything!
I was looking for one that would work for not only jeans and leggins but even some leather bottoms as well! This one fits all options!
100% cotton, french terry DARLING one side ruffle sweatshirt! Looks like an expensive designer piece that can work work for any outfit! Midweight and loose fit, the length is great too. Easy to front tuck!
Small (2-4)
Medium (6-8)
Large (10-12)
Ships end of October