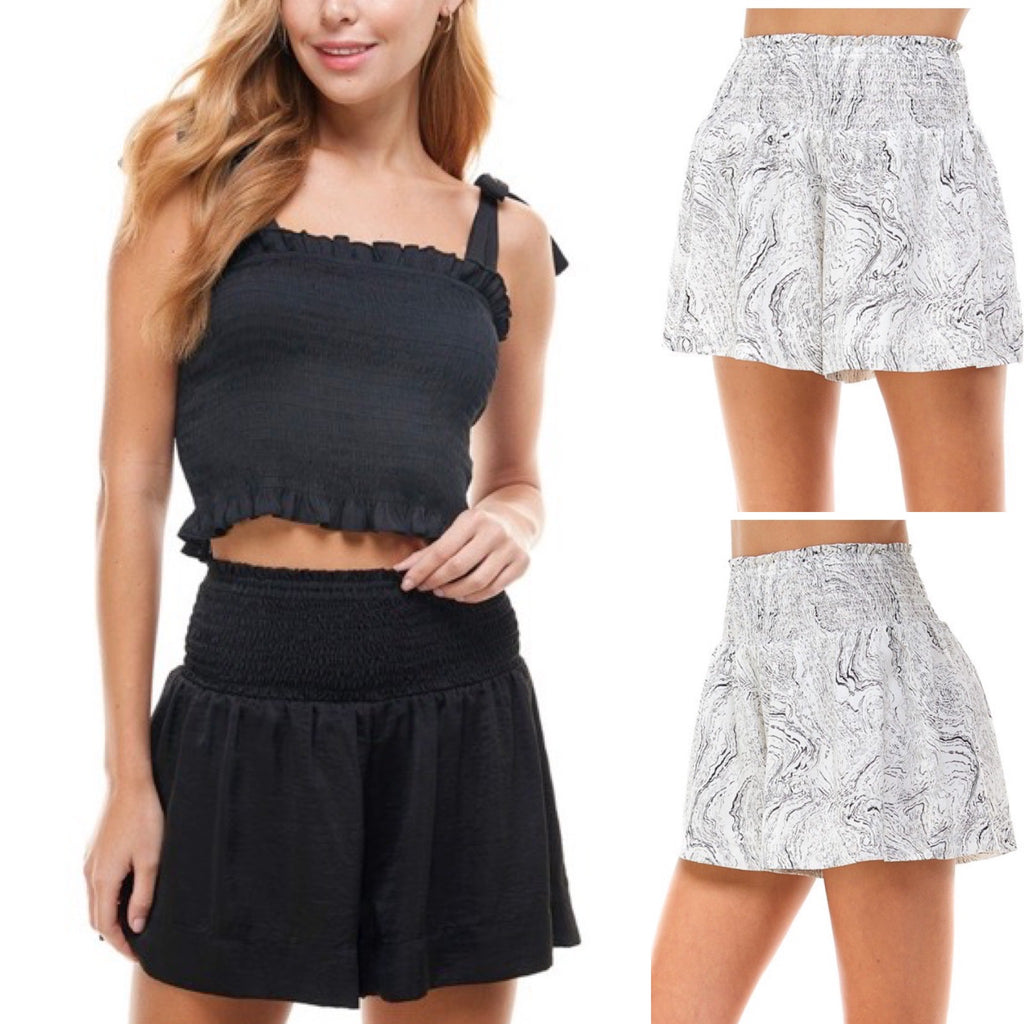 Smocked Shorts and Tops! Always in!
$24.00
We LOVE this style and it is a fashion trend that is becoming a staple!
Smocked shorts and smocked tops are a HUGE winner for all the girls this year. We love the black and white print and when paired with the black top it looks like a million bucks!
Wear together or separate! Goes with all colors!!
Shorts are such an easy fit! Pull and go! Tank has ties at top so you can adjust that as well! CUTE!
Each piece is $44
To Order:
Short:Print or Black
Top: