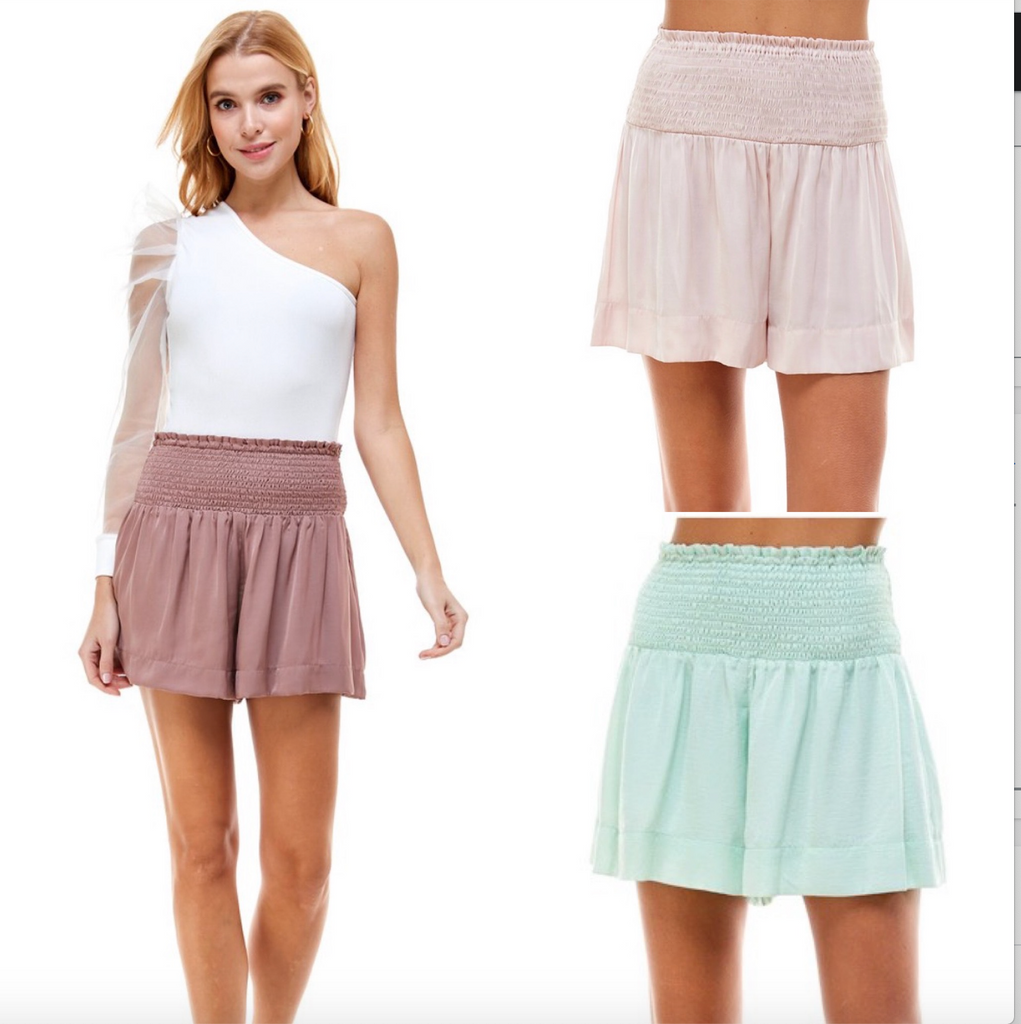 Smocked Shorts!
$44.00
You Know and LOVE them and they are in BACK! Our INFAMOUS Smocked Short in Great colors for Spring!
This is THE short of the year! These shorts are everything you would want in a short, they even look like skirts!
We got this amazing idea for these shorts because we wanted something comfy, easy, stylish, and absolutely adorable! You can literally wear these with anything from tee-shirts, sweatshirts, blouses and more there are so many ways to dress these amazing shorts up or down!!
If you are familiar with a similar VERY high priced short that looks like this then you will know what I mean when I say "You have to have these"! They are identical!!
We Love the Soft Colors that will look so chic and sophisticated with some great tops! These are the most comfortable and easy short that looks so expensive yet not! So on TREND for all!  
Rose
Blush
Mint
Small (2-4)
Medium (6-8)
Large (10-12)
Ships 1 WEEK