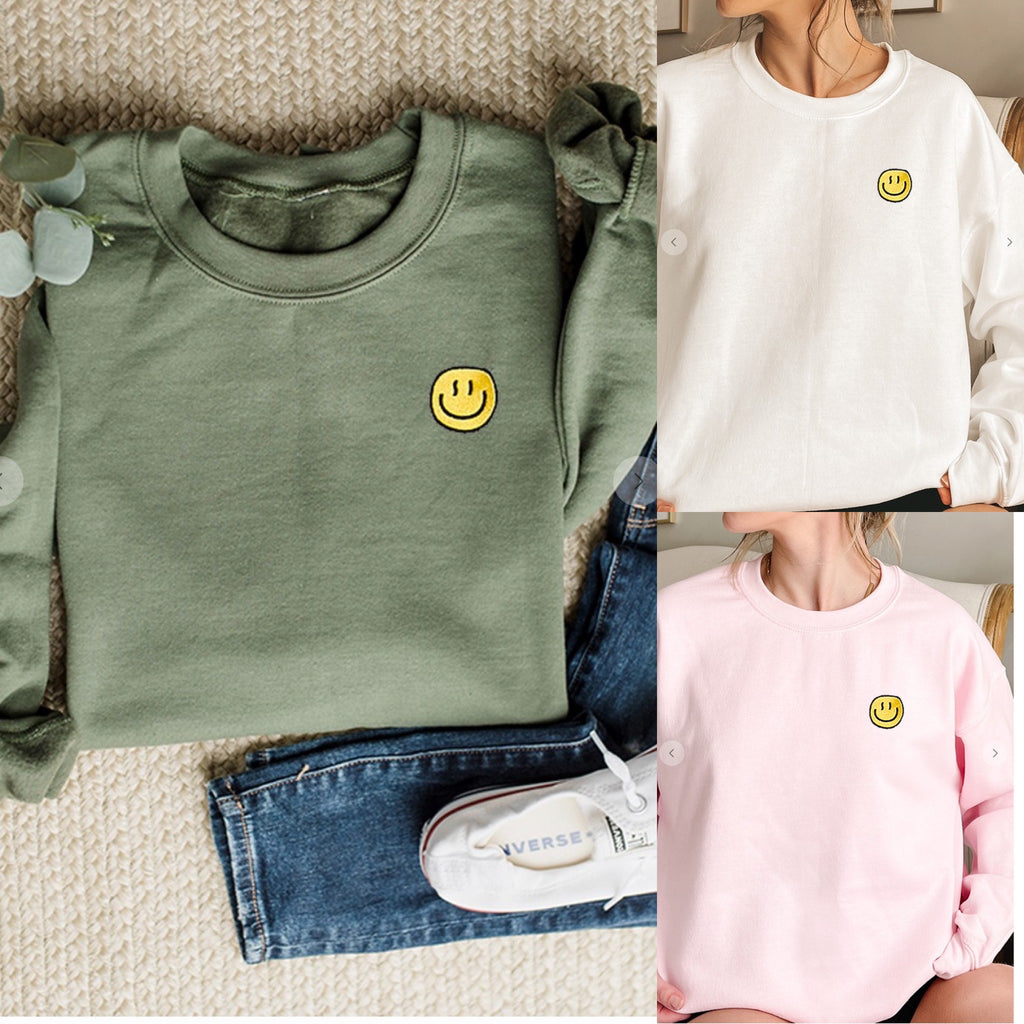 SMILE! Sweatshirts on TREND!
$48.00
Happy Faces in Fashion are becoming the Newest OBSESSION! They are taking over! From tweens to teens and moms everyone is dying over this newest trend! 
From slippers (coming soon!) to tee shirts (coming soon!), to hats  (coming soon) to sweatshirts -available now!! -we are seeing them all over!
This one is so adorable because it has the cutest embroidery on the chest which is noticeable but not overly done! Classy and on Trend! A great sweatshirt for any and all ages!
Ships 1-2 Weeks
100% cotton
Small 
Medium
Large
EXTRA LARGE