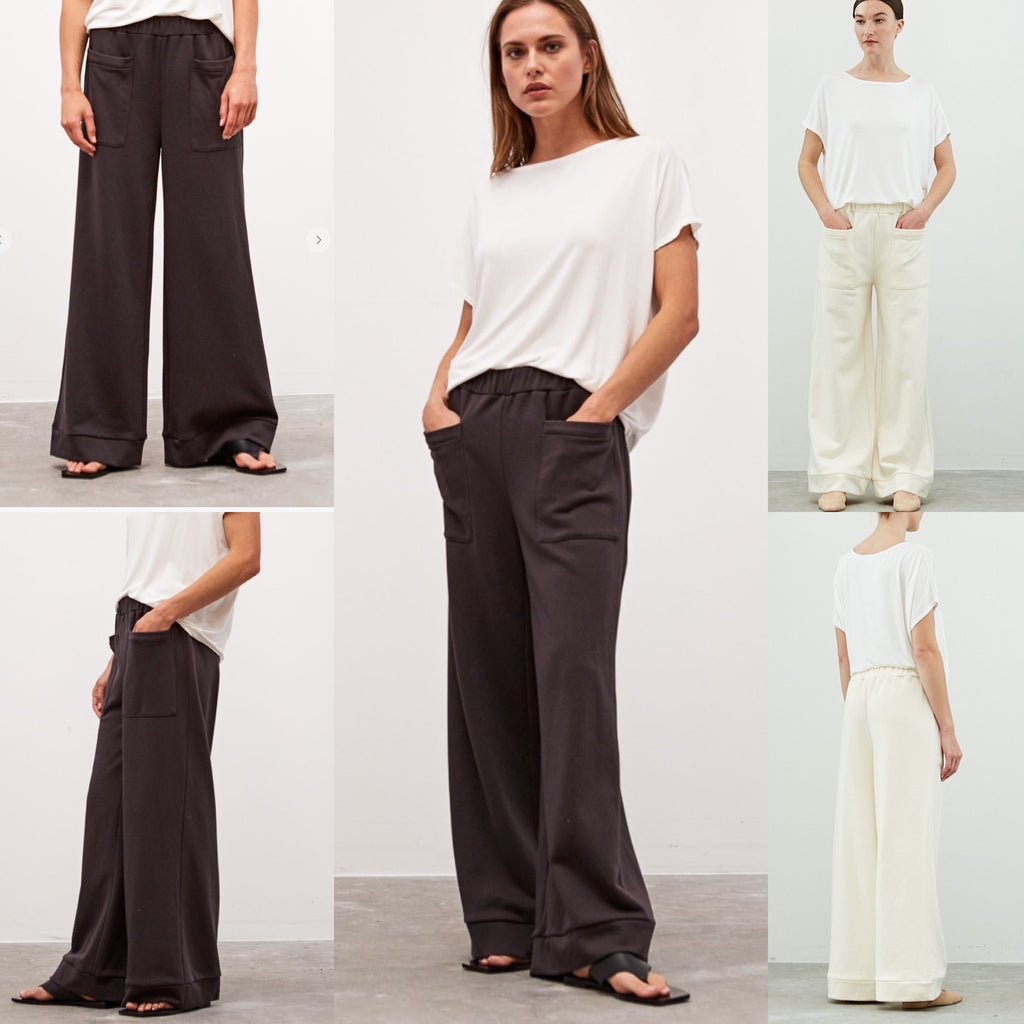 Pocketed Sweatpants!
$36.00
I must say I am fully on the Sweatpant Trend! And these are stylish, comfy and fully on TREND! I saw a version of these at Nordstroms this past week and I can say I am obsessed! 
100% Cotton, Front pockets, elastic waist and wide leg! I mean seriously they are so cute and flattering and doesn't get any better than this! Looks so chic and sophisticated! Wear with sneakers, flip flops slippers! Pair with your favorite, tee, sweater, body suit! Anything!
Small (2-6)
Medium (8-10)
Large 12
Ships 1 Week