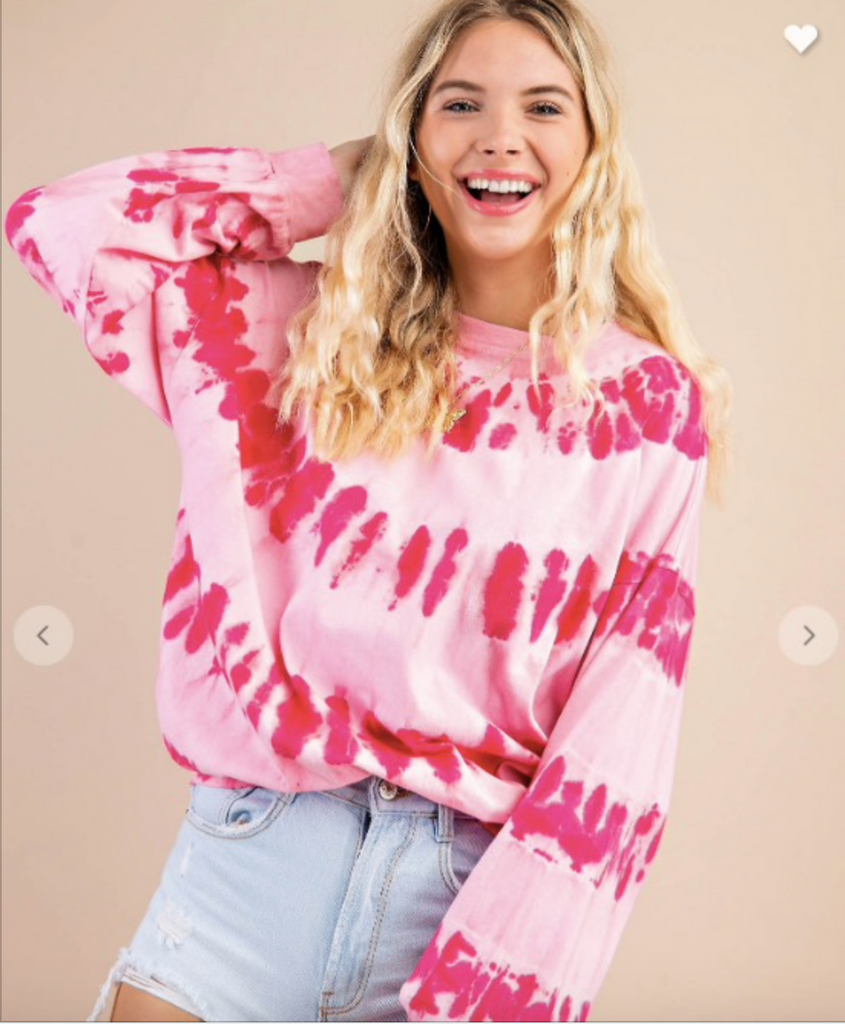 Pinkity Drinkity!!
$46.00
OMG!! Girls THIS is what we have been waiting for!! This sweatshirt has ALL the factors to be the BEST sweatshirt of the century!
We love it because you can wear it everywhere, you could wear it from over leggings to over jeans or even over a skirt! As a matter of fact you could even wear it while laying on the couch!
With its gorgeous color it definitely reminded me of the pink drink from Starbucks that is super popular and delicious. We love this sweatshirt so much and the tie dye just makes it even better!! Can't wait to see you all wearing it this fall!

Small
Medium
Large
Ships 1st of September