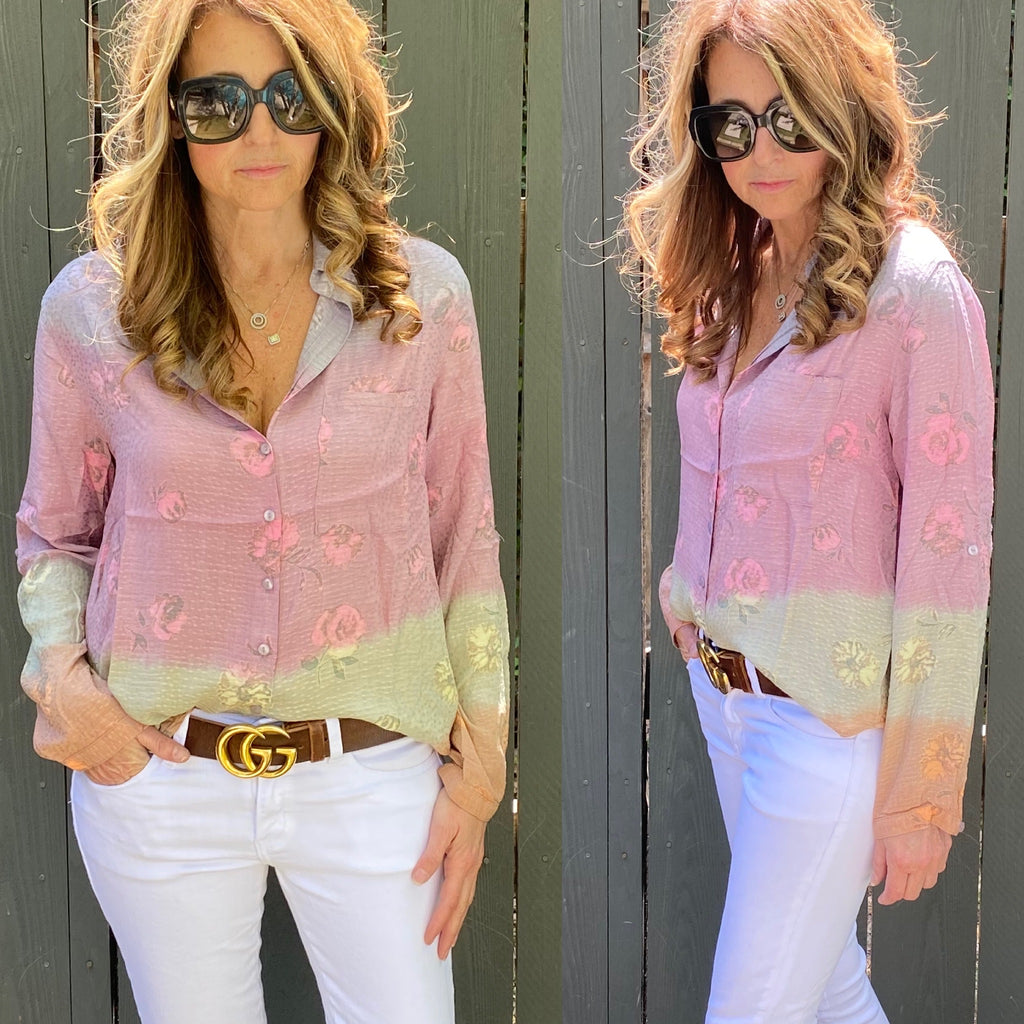 Out of this World Ombre
$58.00
OMG you guys! I have been searching for a lightweight gorgeous blouse that you can seriously wear all Summer long EVEN in the heat and still feel like you are wearing virtually nothing! We found this line last Summer in Newport Beach and hunted them down! And the first two pieces just arrived!
This BLOUSE is amazing!!!!! It is a HIGH quality Textured Rayon that feels like cotton and even silk. It is like an Ombre that is printed. It is hard to describe how great this blouse is! 
This truly will be a piece you can throw on with jeans, shorts, whatever! I mean such a great piece that is new and fresh and different! And feels amazing!
Immediate ship: 
1 small, 1 Medium, 1 Larges
This New Clothing line  is distributed to specialty and major department stores in both domestic and international marketplaces.  Inspired by an ever changing world of color and texture .