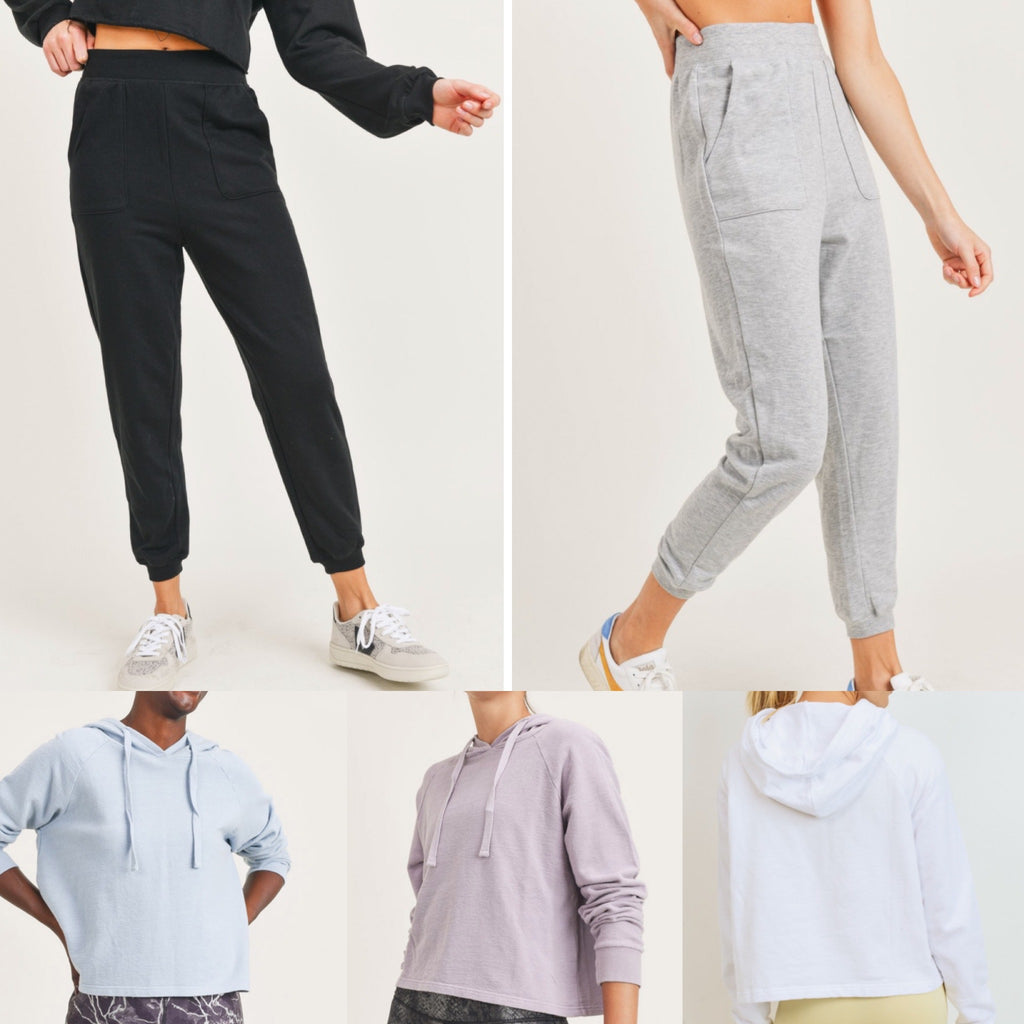 Meet the New Pant and Top for the New Year!
$30.00
Meet the New Bodies styles of 2021 from our Fav Activewear Line
This Pant Body is what LULU can not keep in Stock! 
Constructed from Poly cotton Blend of Fabric ( we love low maintence items!) these joggers have cuffed ankles, drawstring on the waist and side pockets. Great for traveling, yoga, training and chilling! 


Pair with any of your favorite tops, but we loved these relaxed hoodies! Slightly cropped but covers the waist and adds style and freshness to your active wear. Wear over your favorite tee to add some layering details or as is to add some dimension to any bottom! 100% cotton. 
Small (2-4)
Medium (6-8)
Large (10-12)
Ships 1-2 Weeks
$30 Each Piece:  Sold Separately.