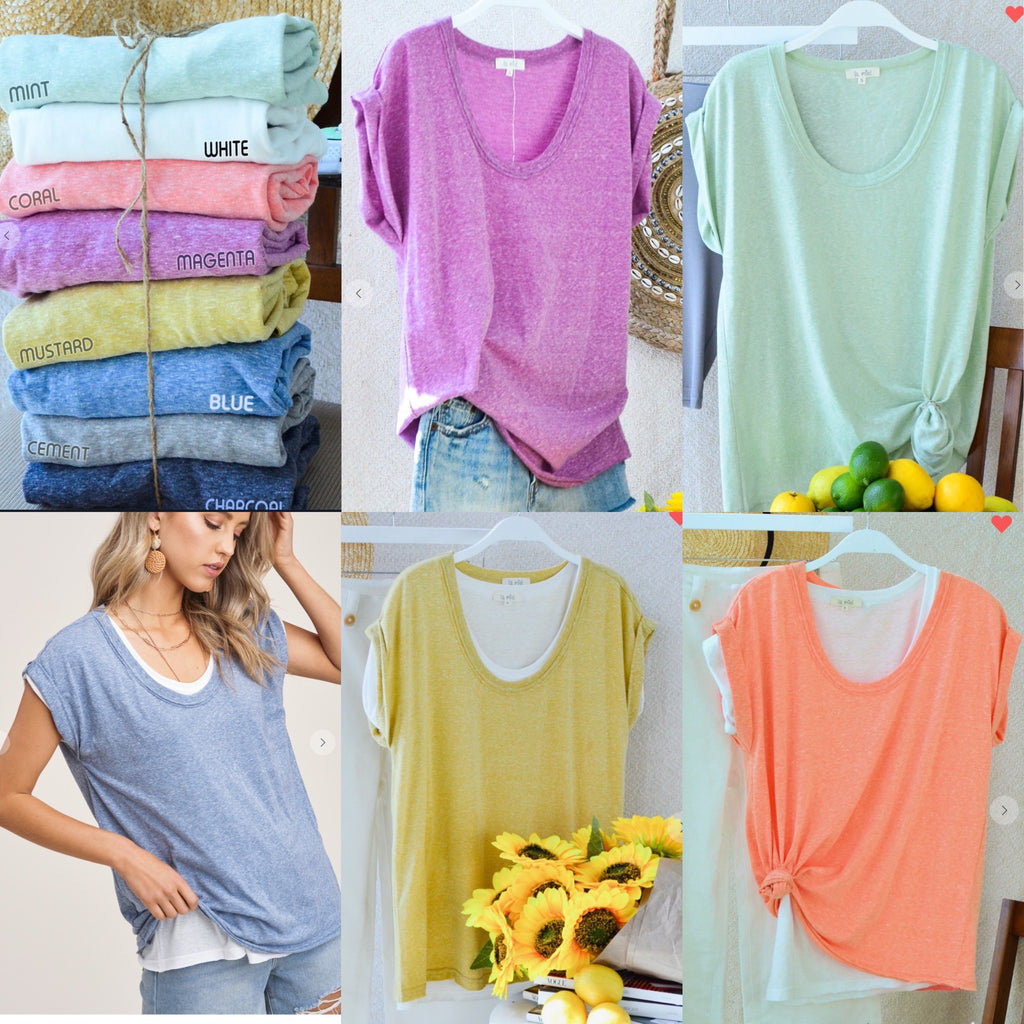 Living In Color Tees!
$20.00
Tees are the best way to add a little something to your wardrobe that easily become a staple. 
I always need to update my tees and regardless of the Season I find that I reach for them the most! And there is so much Summer left to throw these on with everything! Great layering piece too! You can see how they layered the  white tee under them too! 
We are also offering the white just shown. 
These ship 1 Week and have the best colors and feel! 65% Cotton/35% poly
 $28