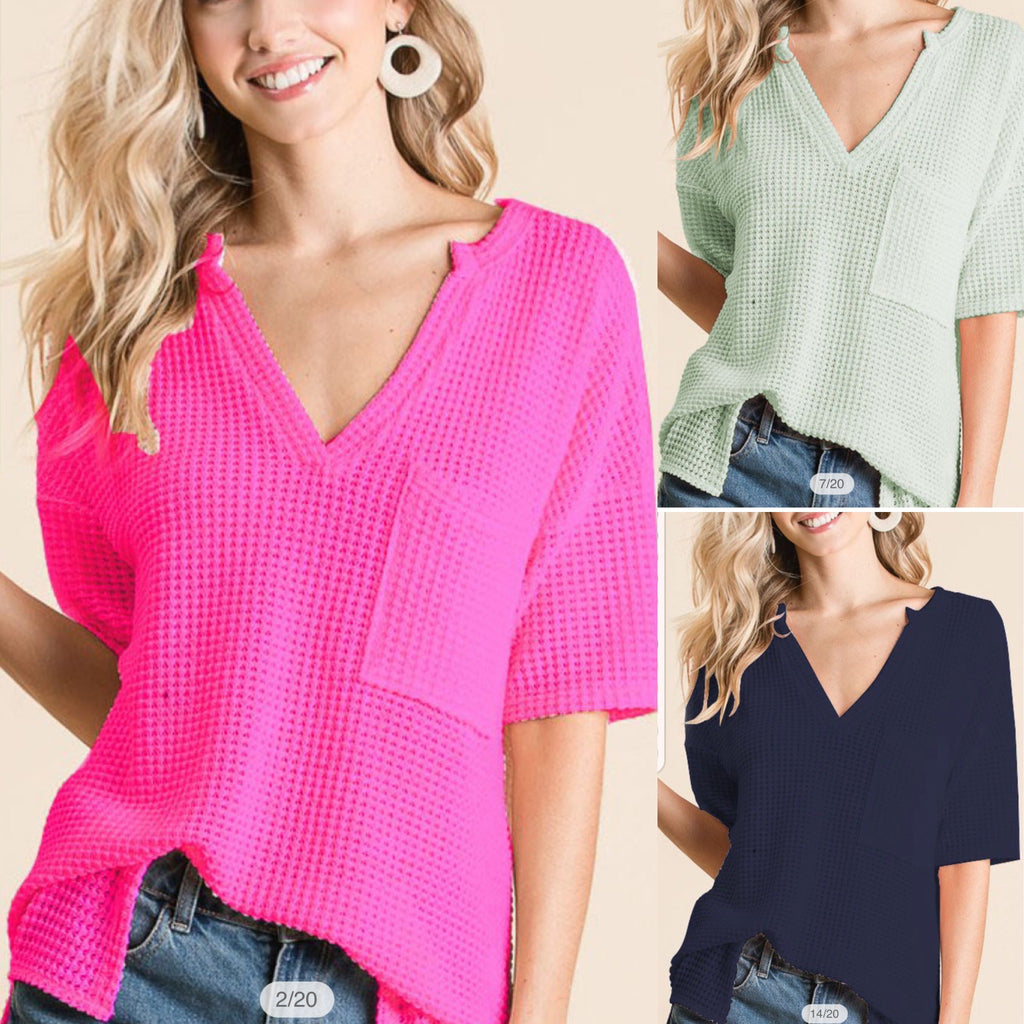 Let's Talk Tees in Vibrant Colors!
$22.00
Ready to give your wardrobe a jolt? The transition to spring has inspired a full spectrum of mood-enhancing hues to perk up your closet. Our favorite Spring fashion color trends are rendered in everything from bright pink to soft pastel mint and a classic navy, all  reflecting the optimistic feel of the season.
Whether you sneak a saturated accent into your look or go full-blown monochrome, you'll find a statement color in pastel to freshen things up!
Look cute in our New V Neck waffle tee! Comfortable enough to pair with shorts, yet cute enough to dress up with jeans and cute shoes!
PInk
MInt
Navy
Ships 2 Weeks
Small (2-4)
Medium(6-8)
Large (10-12)
Xlarge (14)