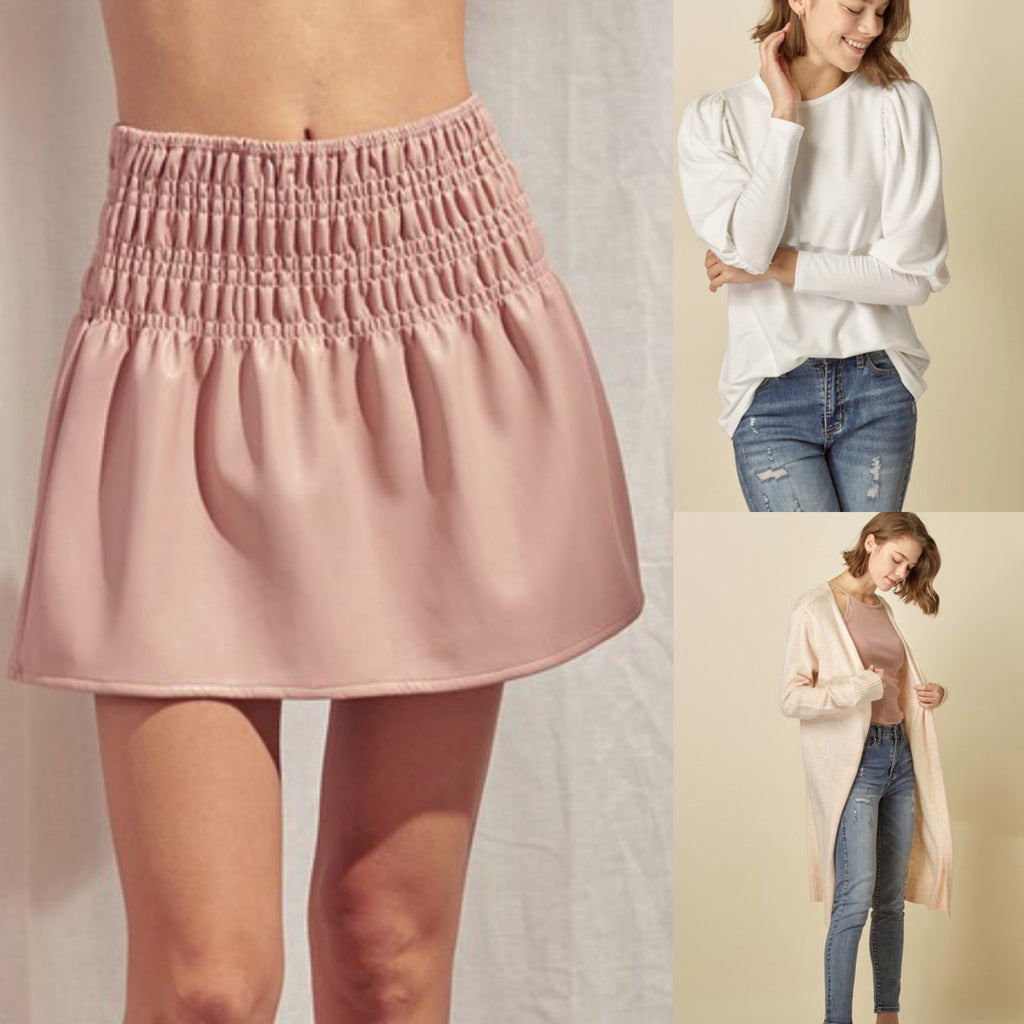 Leather Skirt for Spring!
$48.00
OMG this just arrived!! And I'm in LOVE!! I threw it on with our classic with a twist tee and our cashmere cardigan and it was so cute for a night out!!
This Monochromatic Vegan Leather Smocked Skirt This A line body with three rows of smocking is an easy darling fit! I threw it on with heels but easily as cute with sneakers! Not short!!
Small (2-4)
Medium (6-8)
Large (10-12)
$48