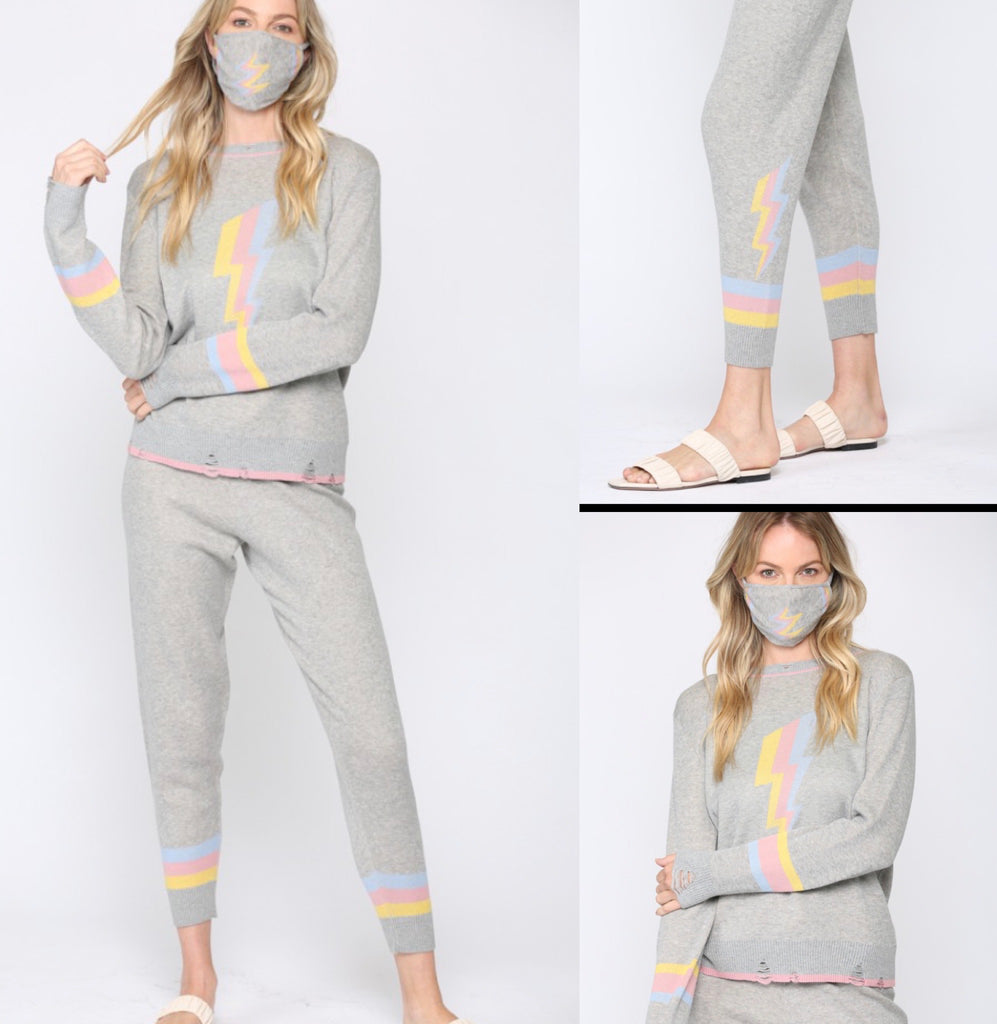 High Voltage Sweats!
$54.00
I love this cute Voltage outfit! How fun and cute to wear! 
These pieces are from one of our favorite knit wear line and the quality is FABULOUS!
Buy and wear together or just wear as separates! If you buy the top and bottom we will throw in the Mask for Free!
The Sweater has a slight distressed look and the cute trim around the sleeve and hem! Love the colors set on the grey! 100% cotton 
The Bottoms are a drawstring waist and has the lightning bold detail on the left leg and the cute trim at the bottom of the leg! 100% cotton
Both in Stock with the vendor! Ships 1 Week
Small (2-4)
Medium (6-8)
Large (10-12)
Top is $54
Bottoms are $48