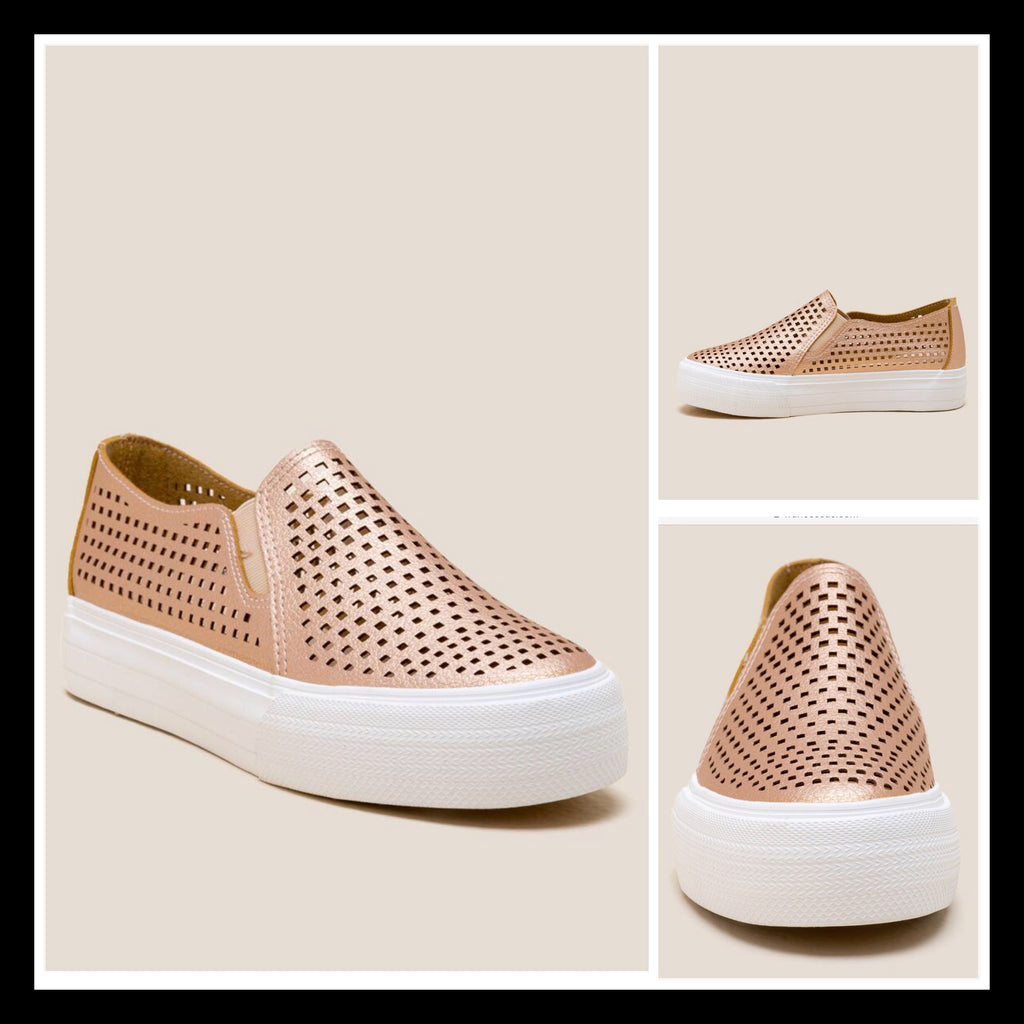 High Fashion Sneakers
$30.00
Sneakers are the Biggest Trend in Shoes right now. From the Designer High End ones to Athletic ones to everyone in between that is All we are seeing. 
At Market this week we were on a Mission to find one that is on Trend, versatile, comfortable and a great price! And we found some that we LOVED! 
This DARLING Rose Gold Perforated Slip On Sneaker was a FAVORITE! I actually bought a similar one to this in Newport Beach this Summer that I have been wearing every day! I love this one more though because it has the higher Couture Heel and it is EXTREMELY comfortable! This also has a padded insole and fits like a glove! 
Size Run:
6.5, 7, 7.5, 8. 8.5, 9, 10
Ships in 2 Weeks
$42