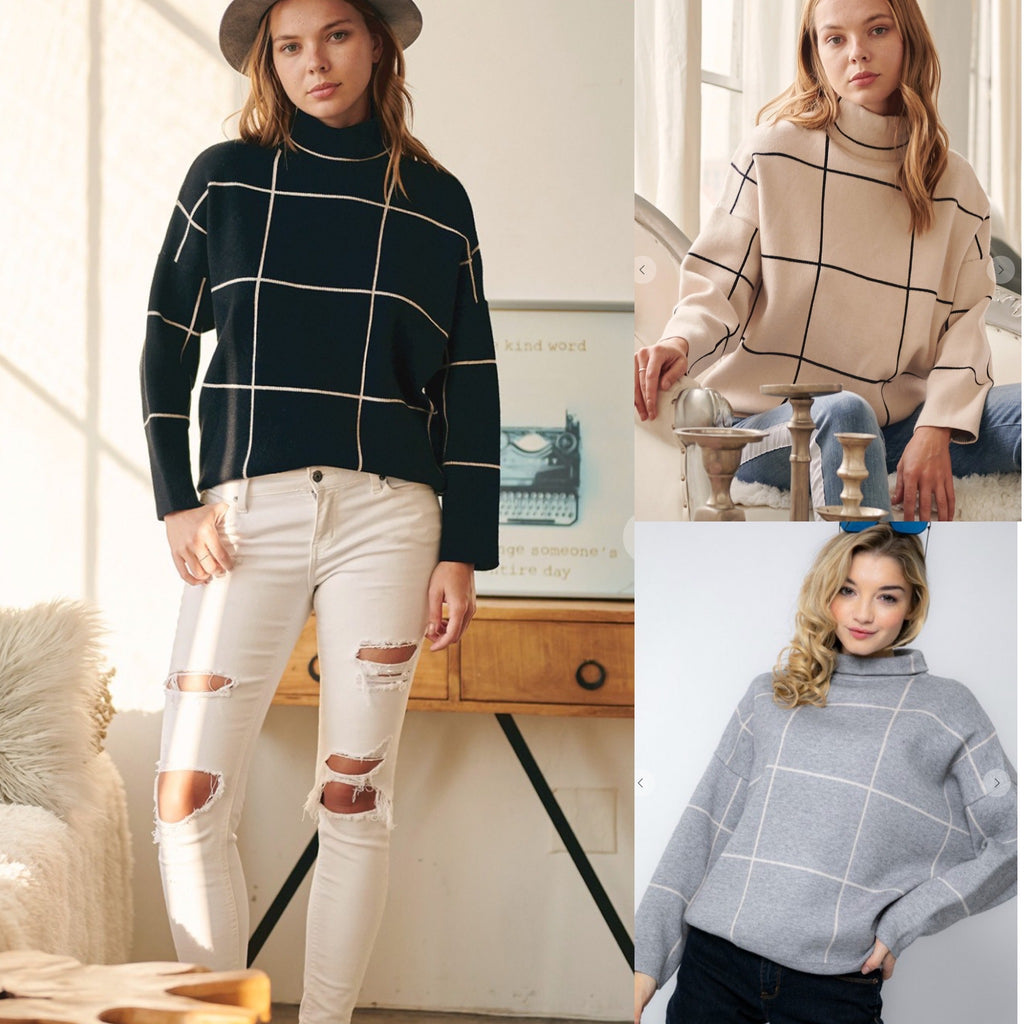 Grid Pattern Sweater!
$54.00
I love this Patterned Sweater! If you are  not a fan of splashy prints or designs,  a more subtle one like this grid print is right up your alley! Definitely makes a statement without trying! 
I Love the Grid Pattern, the great feel of this one and the fit! Such a great look! Love this pattern! Looks great dressed down with jeans or dressed with leathers or even a cute skit!
Love the Fabric too: Viscose/Nylon/Poly
Black-1st Week in Dec
Grey-End of November
Cream-End of December
 $54