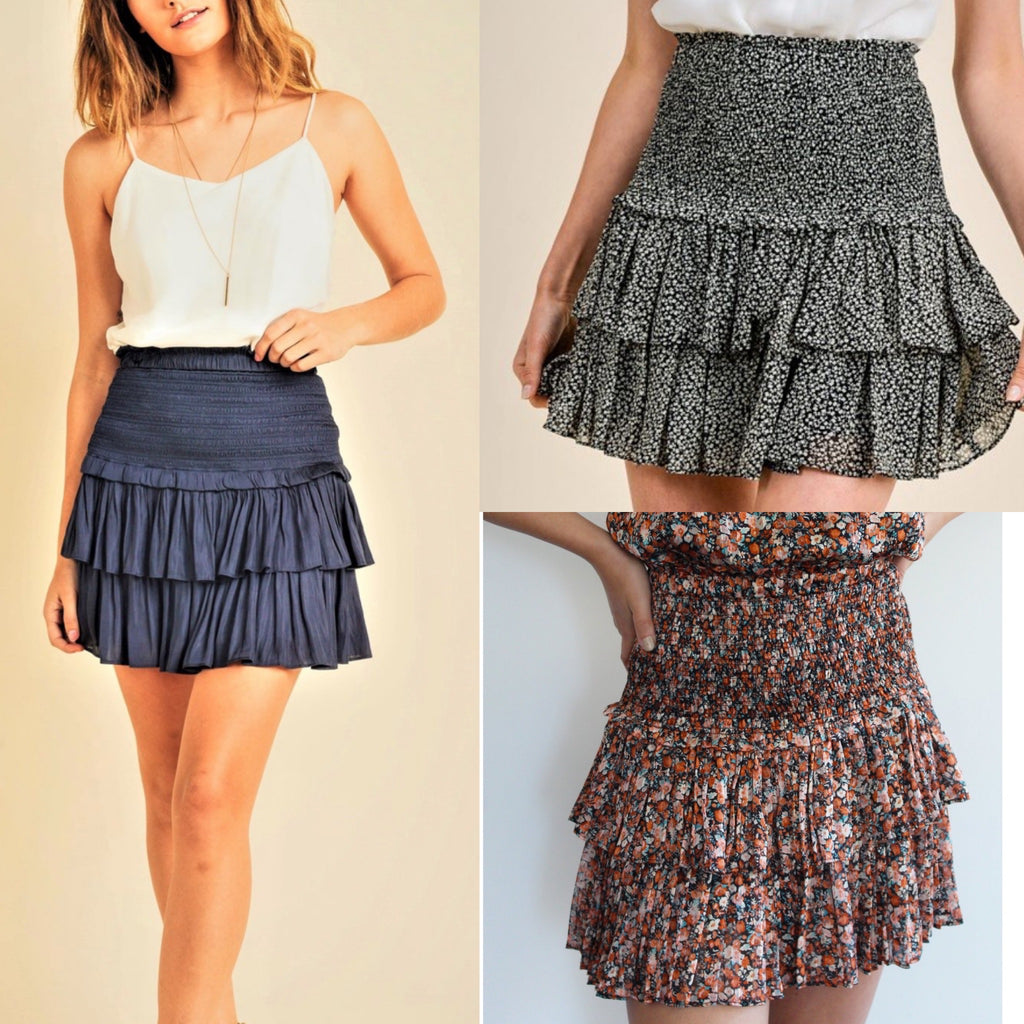 Frankie Skirts!
$68.00
OMG! These pieces are amazing! You have probably seen this these pieces  around town, and LOVE it like I have! If not you WILL!! This line is amazing and I found it in Laguna Beach and just shopped it at market!

It is in all the high end boutiques in Snider Plaza, Inwood Village, you name it! So stinking cute and will go with all our cute skirts, jeans and shorts!! Looks great on its own and even better with our Frankie Tops! Believe me when I say these are worth every penny! 

Navy
Black-White and Black print
Rust-Black and metallic gold!

Black Print
Rust Print