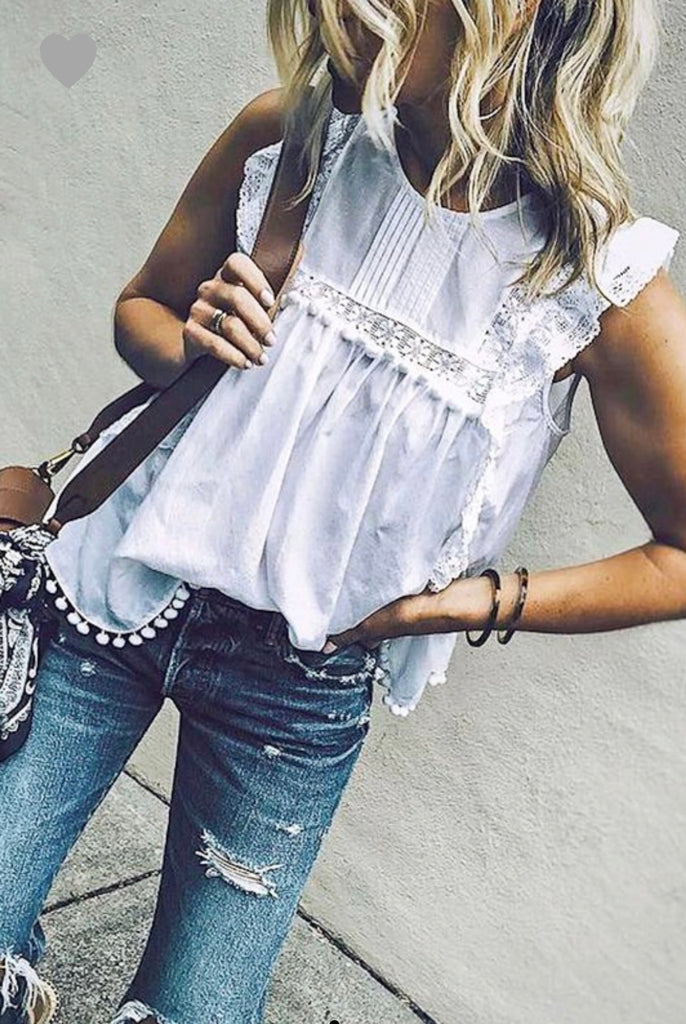 Flirty and Feminine White top!
$25.00
Coming out with our Refreshing Spring Looks....

I really am a sucker for anything white in my closet. From tees, to blouses, to shirts, to sweaters I stock up because they all seem to need to be replaced every year and I just cant have enough!
As Im dreaming of sandy beaches, and sun kissed skin this blouse is a no brainer! I can't think of anything it won't look so cute with! From distressed jean shorts, to cute denim and white jeans, to skirts, I literally will have it on repeat this Season. Super cute lace trim with pom pom detail. Cotton/poly
Small (2-4)
Medium (6-8)
Large (10-12)
$44
Ships End of April