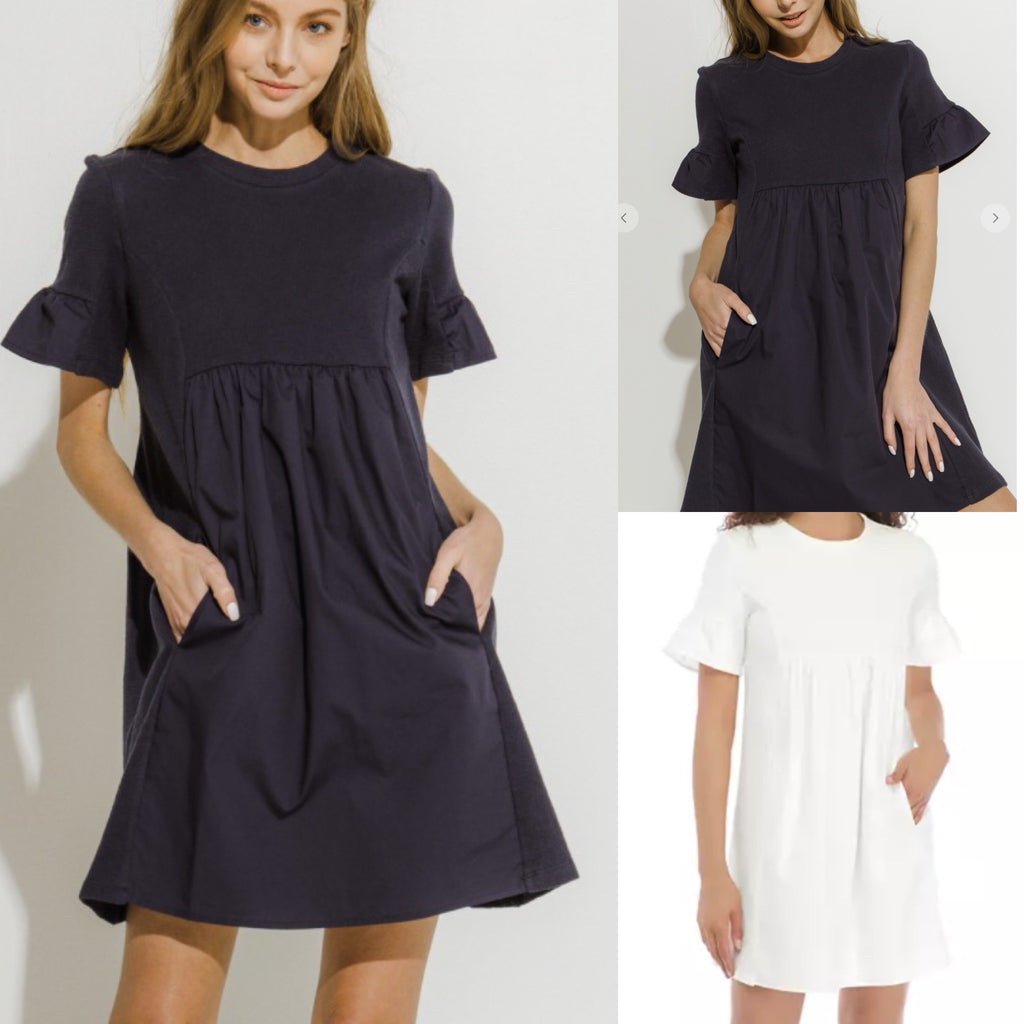 McKenna Dress!
$58.00
A Huge Shipment from English Factory has just arrived and we have the CUTEST dresses for Immediate Ship!!
Dresses like these are the BEST!
Ruffled woven details on the sleeve, and stretch knit fabric on the bodice collide for a dream team in this round neck dress.
Soft cotton and fabulous flutter sleeves make it an easy favorite! POCKETS too!! Yay!! All Lined! 

wear with sneakers or sandals. A Total FAVORITE!! LOVE
Immediate Ship!! 
WHITE OR NAVY