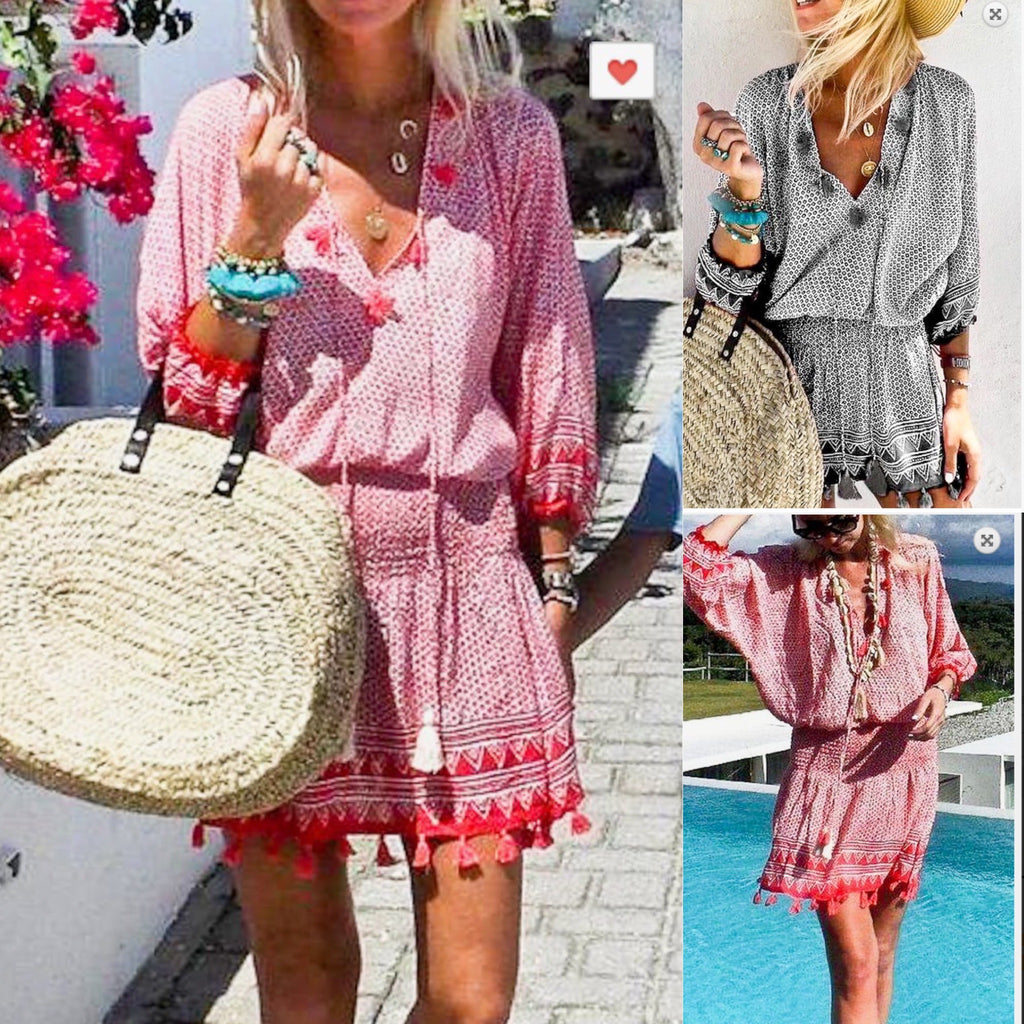 Easy and Breezy!The Dress you will LIVE IN!
$52.00
PRE ORDER:: MID JULY

This is one of those universal flattering dresses! I mean sooo easy to wear with the smocking and easy fit! Lightweight, loose sleeves and great length make this a MUST FOR ALL!!


The vendor did quote us Mid July so I wasn't going to post, but other boutiques are getting their orders in and their orders are large so I wanted to make sure we got ours in early too. We are VIP status with this vendor so they usually ship us first so Im placing the order tomorrow. Im in love!

Tassel with smocking detail midi dress -100% polyester -tassel with waist smocking -loose fit casual -v-neck