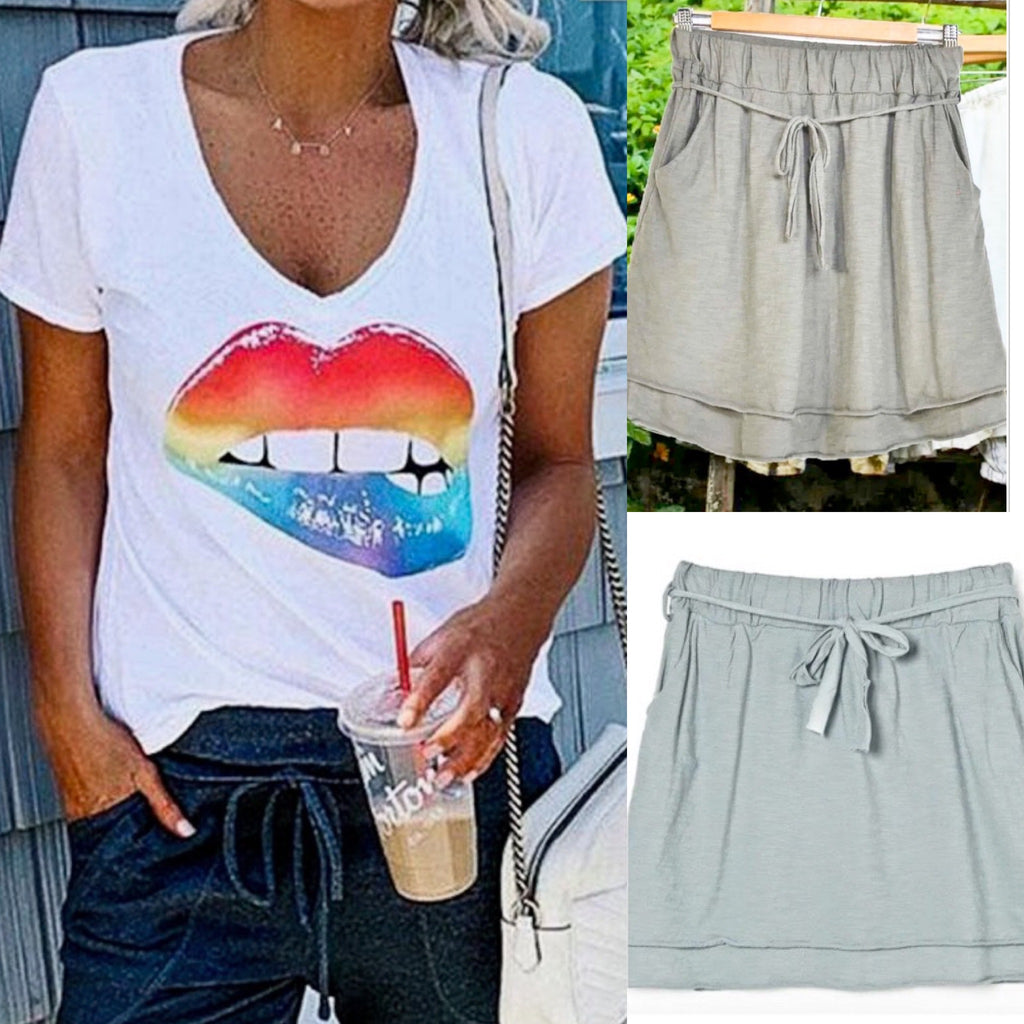 Double Layered Vintage Skirt and Tee!
$25.00
I mean talk about living in a piece this Summer! This Skirt and Tee is all that and more!!
The Skirt has a  Vintage wash, double layer hem, drawstring waist with string, side pockets  and great length!  The possibilities are endless with a skirt like this! It fits and feels great!
Wear it now with a tee or tank, and  through the Fall with sneakers and sweaters or a sweatshirt! That perfect piece to throw on when want to be cool and just need something cute to grab! Great piece to travel with too! Mine is being packed up this summer for the Beach!
18-19" length
We thought this cute V Neck graphic tee would be so fun with it for right now too!
Grey (skirt)
Blue  (skirt)
White (tee)