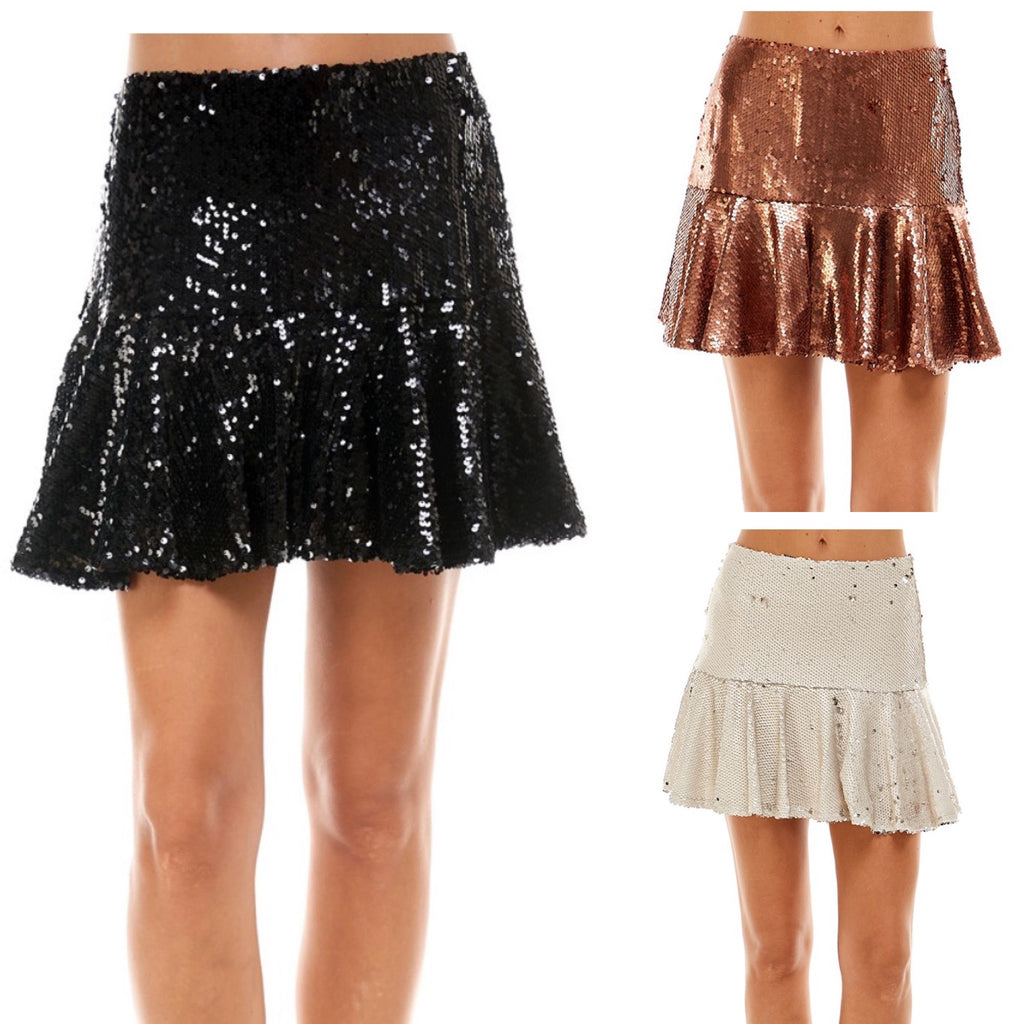 Do the Sequin Flare Skirt!
$46.00
Holidays are Coming and we are here to get you ready!
This DARLING Sequin skirt  with flounce hem and concealed side zipper closures. will be your go to for whatever you need. From a cute graphic tee, to an embellished sweatshirt, a darling sweater or cute sequin tee you will look and feel amazing.
This would be so cute with our lug sole boots as well! Pair with booties, heels even sneakers for a casual look. SOO Cute!
Size
Small (2=4)
Medium (6-8)
Large(10-12)
Black

Ivory
Copper
Ships 1 Week