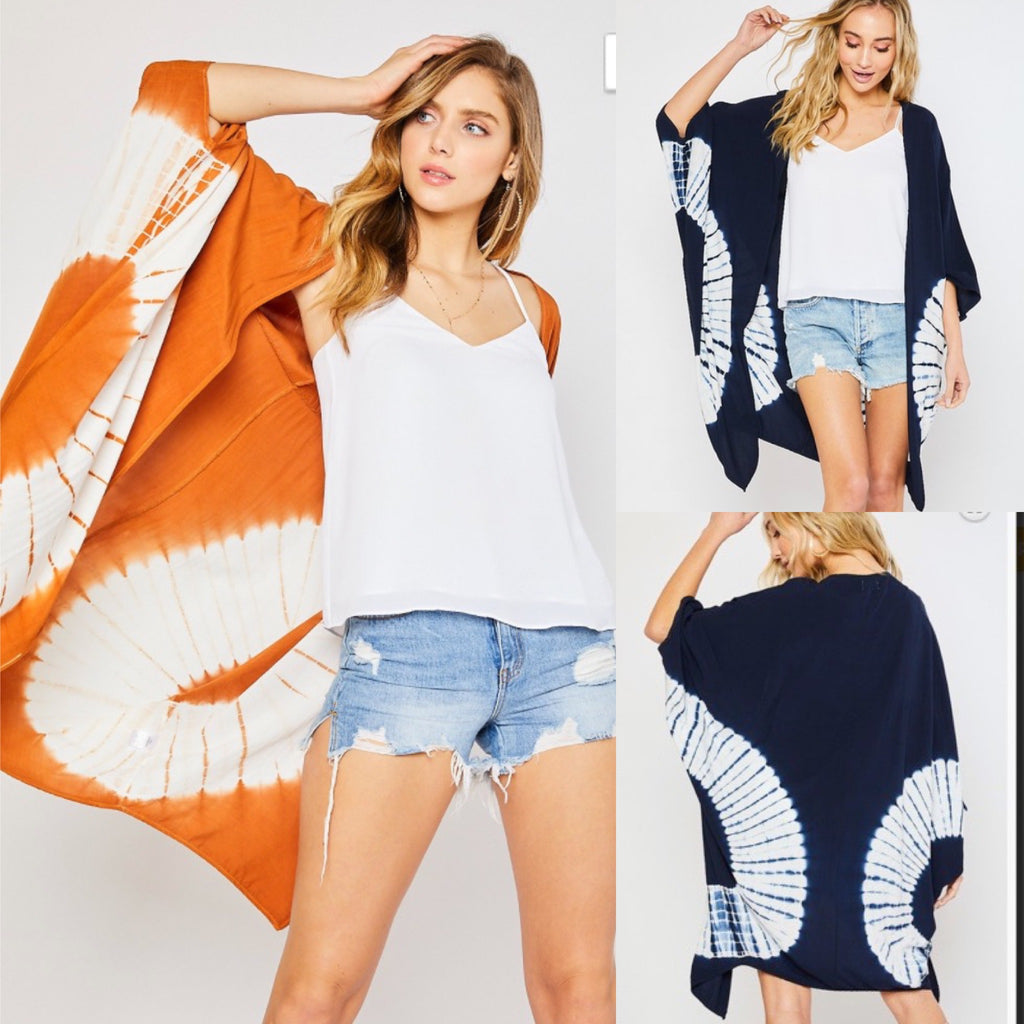 Dazed and Krazed over our Kimonos!
$24.00
Dazed and Krazed will you and everyone else be as you wear this Kimono all Summer! Lightwight and airy, it is the perfect
ppiece to put on over a tank, tee and paired with your favorite bottoms. These pieces are statements 
ppieces without even trying!

Designed with an open front, relaxed fit, and slouchy, Dolman 3/4 sleeves, 
this lightweight tie dye kimono cardigan will make an easy upgrade to your outfit 
with its chic and effortless look.

Ginger
Indigo

S/M
M/L

IN STOCK! Ships Next WEEK!