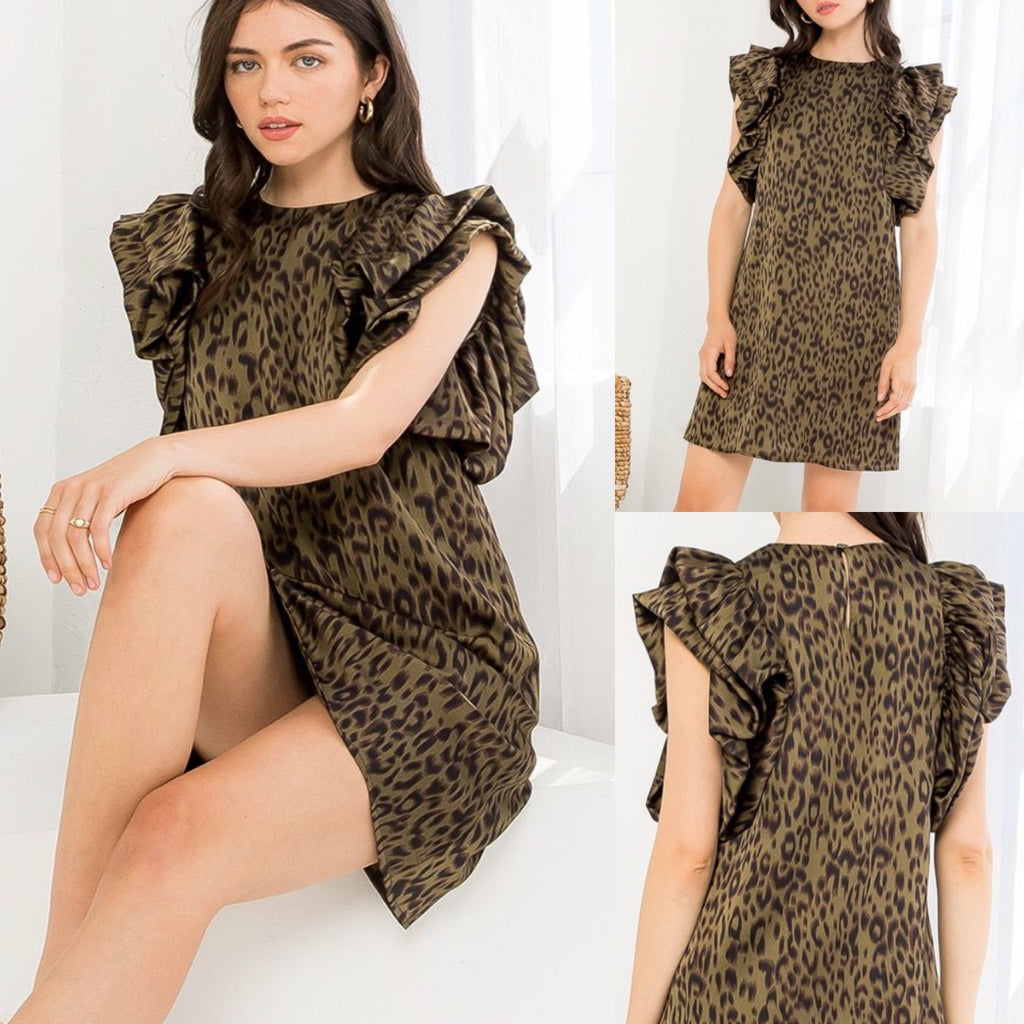 Dare to Dress for Fall!
$68.00
Fall is Coming but its hot still! So at Market we were looking for great Transitional pieces that don't scream Summer but are still cool enough to wear!
One of our Favorite Dresses we saw was from THML and it is about to ship and we can't wait for it!   This Darling Olive Leopard print has a great fit, fabulous quality and darling ruffle sleeves!! Easy fit, keyhole back and great length! 
Style Measurements for Size S
 Designed in USA
  - Body Length: 35 in
  - Bust Width: 37 in
  - Sleeve Length: 6 in

XSmall (0-2)
Small (2-4)
Medium (6-8)
Large (10-12)