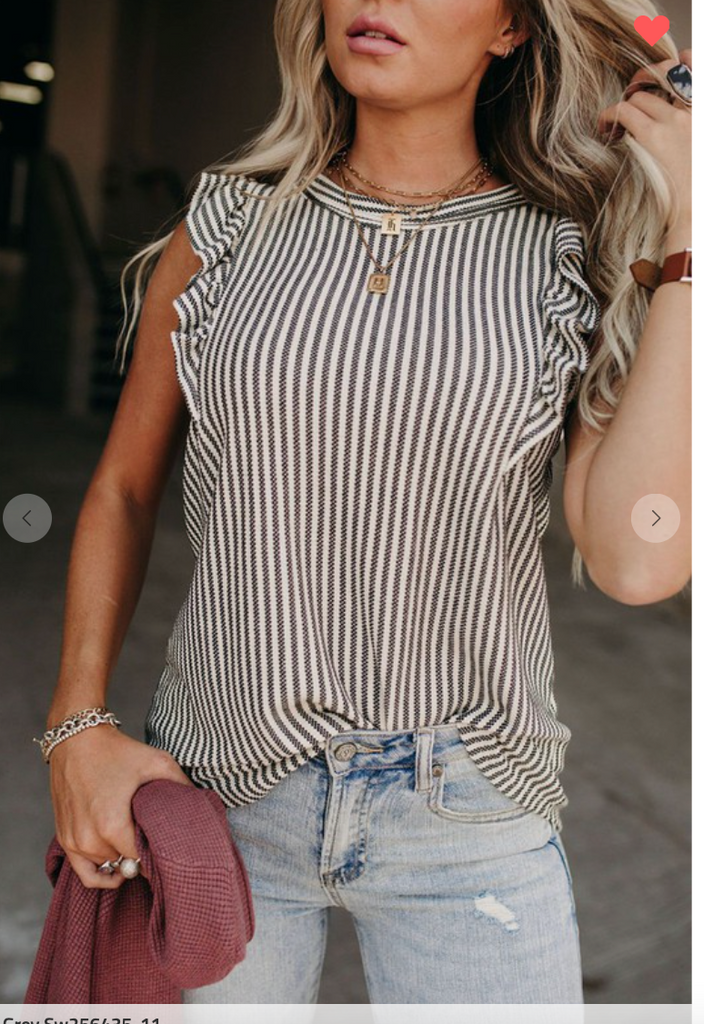 Transition to Fall! Stripes!
$28.00
Its hot! But we also know when Back to School Prep starts we love to transition to warmer looks but still in Summer Styles!
This top fits that Order! Love the cute Grey and Cream Stripes and cute slight ruffle sleeve! Fall colors but yet the Summer style so you can be cool but look like you are transitioning to Fall perfectly!
Ships 1 Week
Poly/Spandex