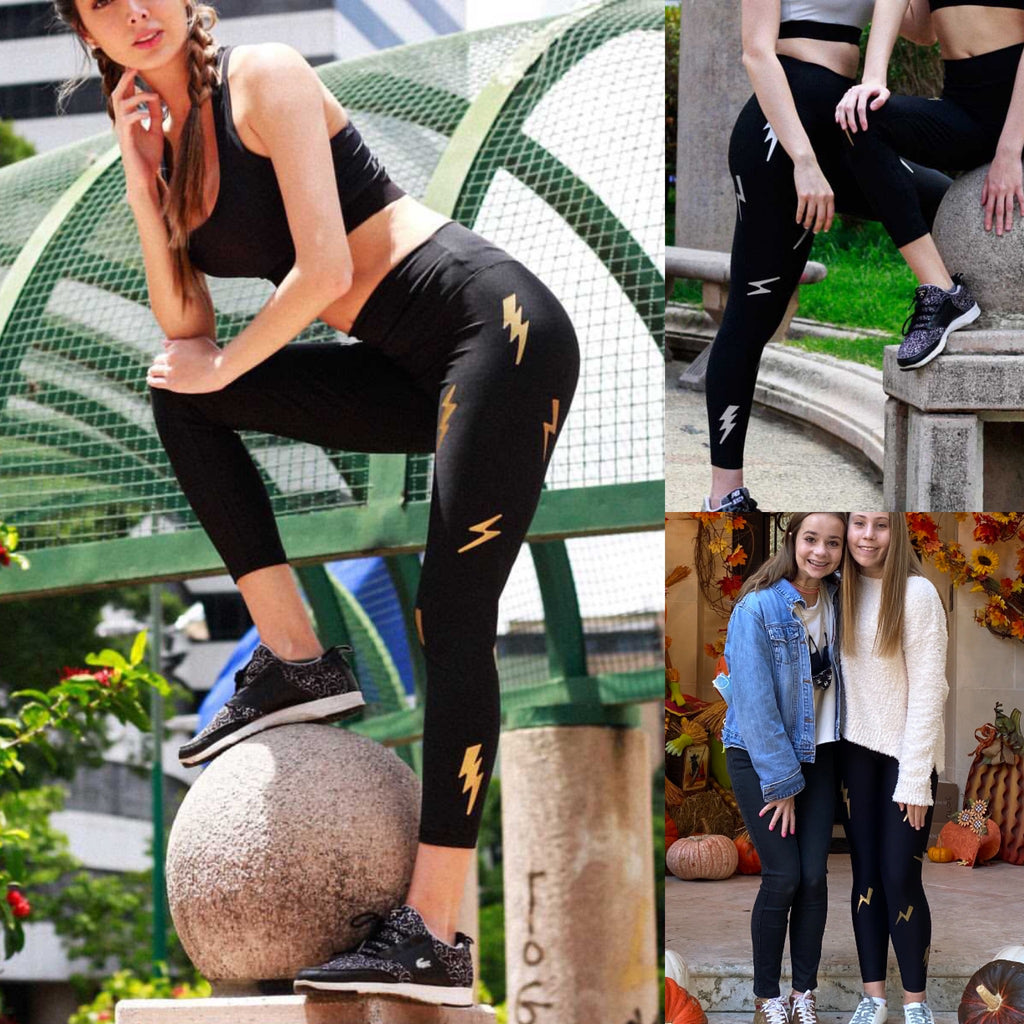 Lightning Strikes Leggings
$70.00
"I have too many leggings"- said NO ONE EVER!!!
We have sold over 200 of these AMAZING brand of leggings and they are still going strong! Lightning Bolts are trending and these are ADORABLE! Choose from either Gold or Silver! 
We hit the Jackpot on these!! If you have heard of UltraCor then you will know what I mean! UltaCor is a very high end workout legging that is sold at High End Retailers for $200! So when we found these leggings at Market that are essentially the same thing (made in the same factory and look identical) I was SOOO excited!!
These are AMAZING compression leggings that look and feel great!! They hold you in and make you look soo good!! They are high waisted and look and feel wonderful. Plus they are soo cute! Stars are so on trend and these are so awesome! I can not say enough good things about them!
Gold
Silver
How to Order:
They come in sizes of XSmall, Small, Medium, or Large. They are open stock so we can get any and all sizes. Because they are compression know they will be tight going on but feel and look amazing when you wear them. If you want it to be a little loser than order a size up. They girls at the show wearing them where about a size 2 and had on the XSmall.
In Stock Next Week