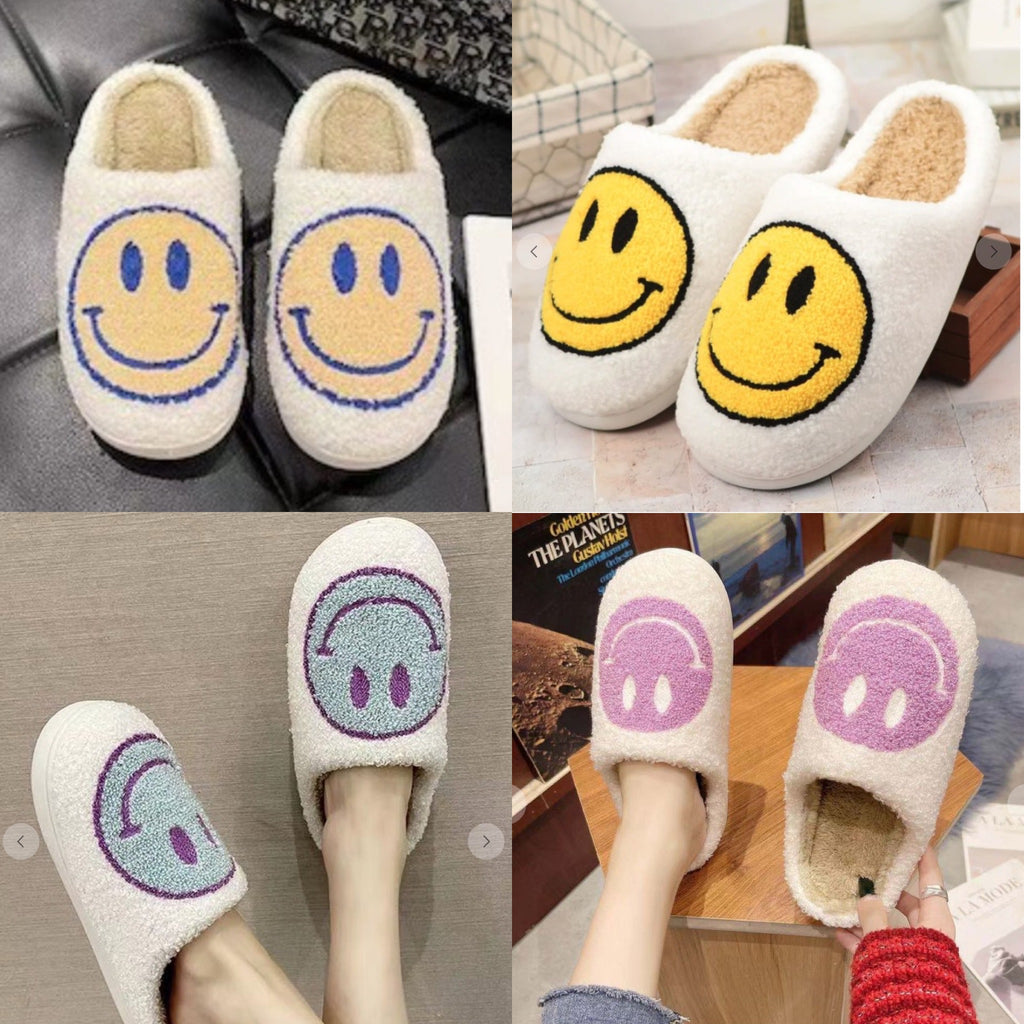 Retro SMILEY SLIPPERS!
$20.00
SMILEY Faces are taking the Fashion World by Storm! So your feet should get in on the Trend too!
We are seeing Simley slippers  everywhere but these are by far my favorites ( and my teens!) 
The base is an ivory loop faux fur and an taupe inner faux fur
Ivory loop faux fur base
Taupe inner faux fur
So comfortable and will keep your toes warm! SOO CUTE!

All the colors are soo fun! These will make Christmas gifts too for all the girls in your family! 
Scots (blue and yellow)
Bee (yellow and black)

Blue (blue and purple

Berry (purple)

Small (6-7)
Medium (8-9)
Large (9-10)
XLarge (11)