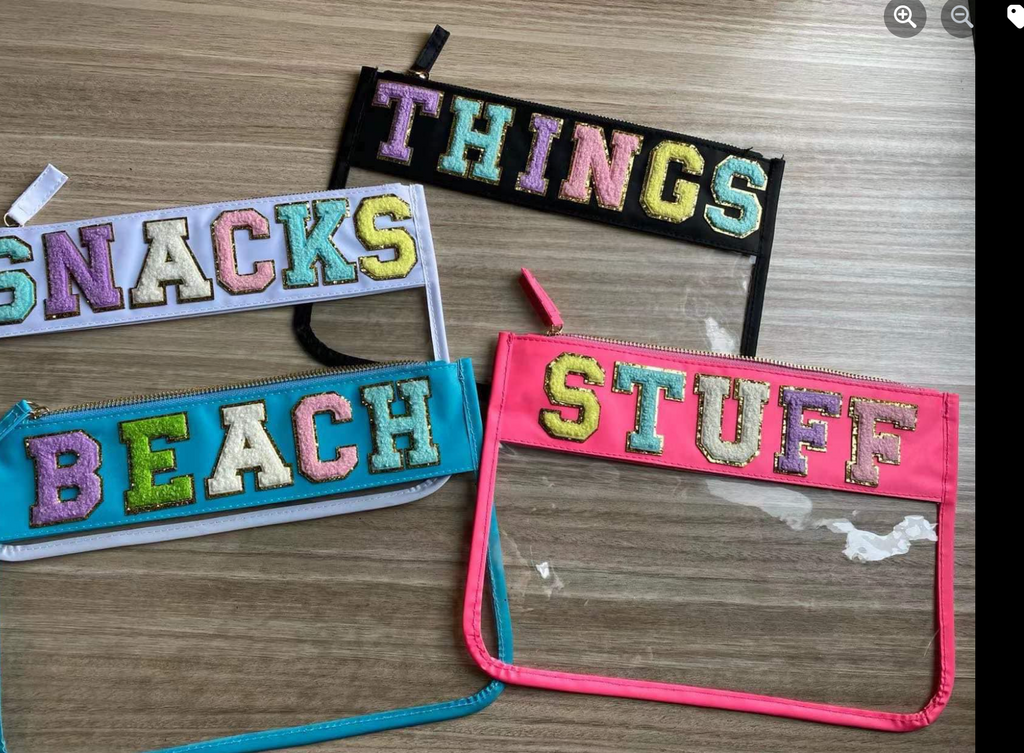 Clary Clear Bags! New COLORS!
$25.00
Our other ones sold out soo quickly we added some new ones in new colors!
These are enroute to our vendor. Estimate shipping is about 3 weeks!
Everytime these go live on our Vendors Site they sell out in Minutes! 
So, these are a PREORDER but OMG how cute are they going to be for travel this Summer!