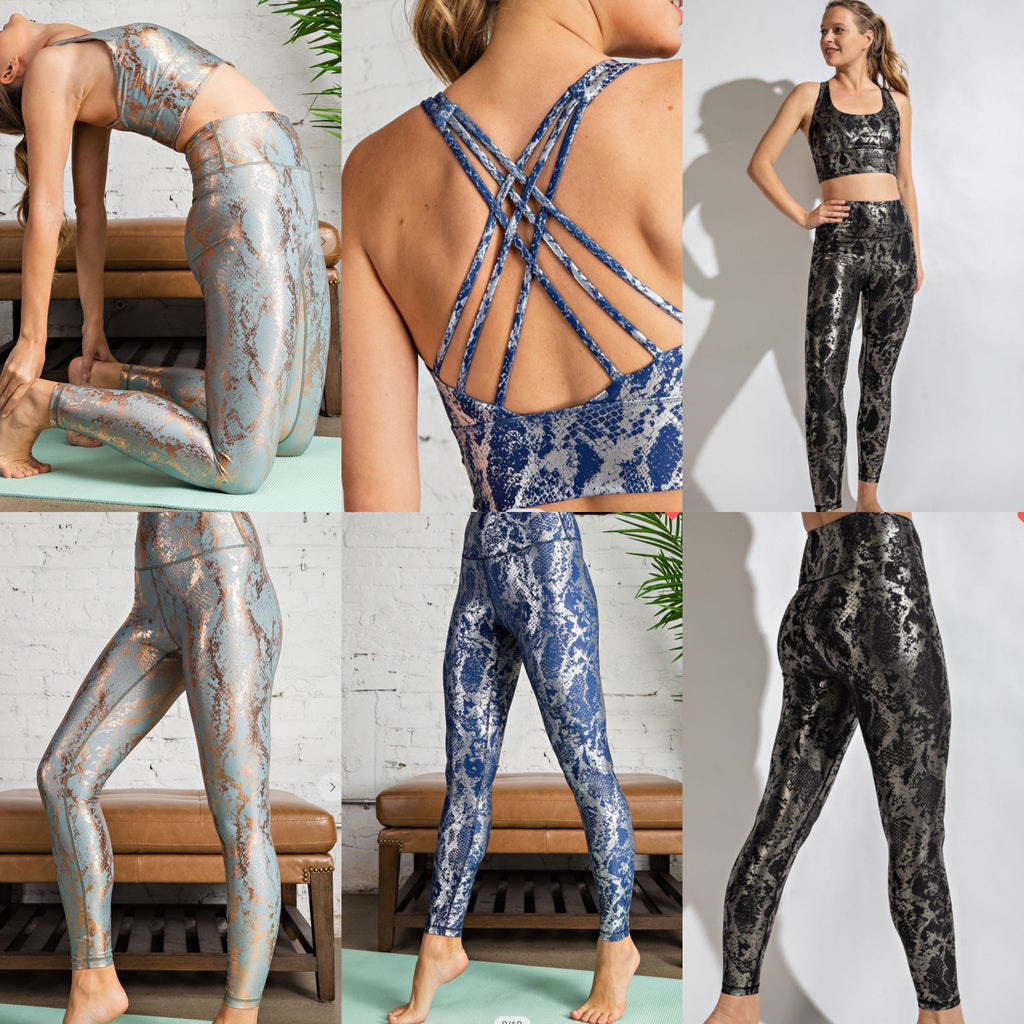 Butter Soft Leggings and Tops in Prints!
$20.00
Our BUTTER SOFT LEGGINGS are on FIRE! They are amazing and the price point is unbelievable! We are still selling the solids but we also found some amazing patterns to add to our rotation!
Back to School= Back to Work out which=  NEW LEGGINGS and Workout Gear!
People have been raving about this leggings for a while so we checked them out at Market and they really are as soft and buttery as they advertise them to be!
I mean these are so comfy and so soft! They are the best kind of workout leggings because they feel so good and feel even better when you are wearing them! They are literally the softest things I have felt! I had a pair similar to these last year and that is all I wore. Hot Yoga, running around town, lounging I wore them constantly! Poly/Spandex
I love a great sports bra as well to wear when I work out! Even if I layer it under a tank or tee, I love the matching set with my leggings too!
 $28 each piece