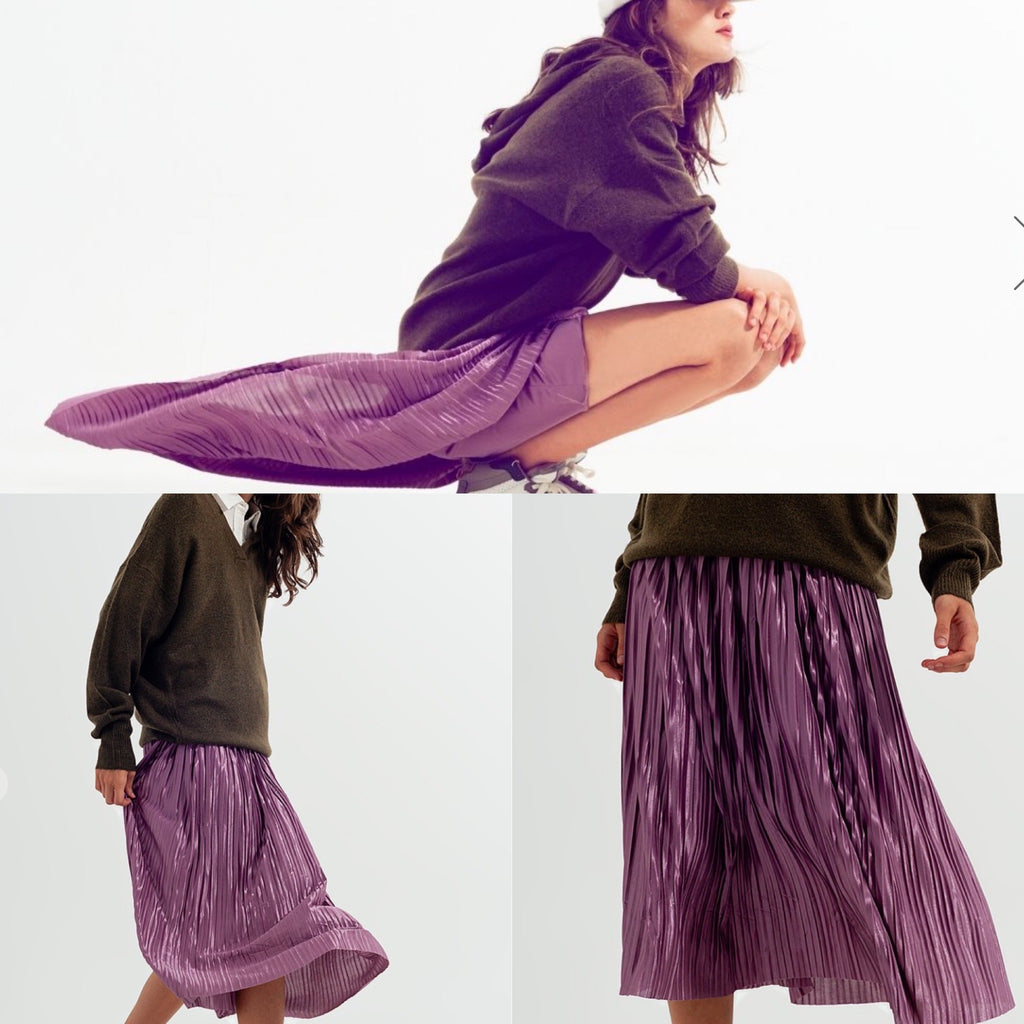 Color is Coming in HOT! New Skirts!
$48.00
Who says we have to abandon color when we Fall Arrives! Color or Fall is here to stay!
Skirts are also coming on strong and we loved the look and feel of this one!  You've been waiting for the perfect skirt to wear around town this year! Comfy and easy for every day, festive enough to party the night away!
With its pull on waistband it is beyond comfy to wear for hours on end. It will stay put all day/night and the gorgeous pleated fabric will flatter your waist perfectly. Add a blouse,  sweater or cute vintage tee,  and then pair with heels, boots  or  sneakers to complete your look.
We love it paired with this gorgeous Olive Green hooded sweater for a great casual look, or with our lavender sweater (both posting next!) that makes it more of a monochromatic look. This gorgeous shade of purple can really be paired with just about any fun color! 
Small (2-4) 
Medium (6-8)
Large (10-12)
Ships 1 Week