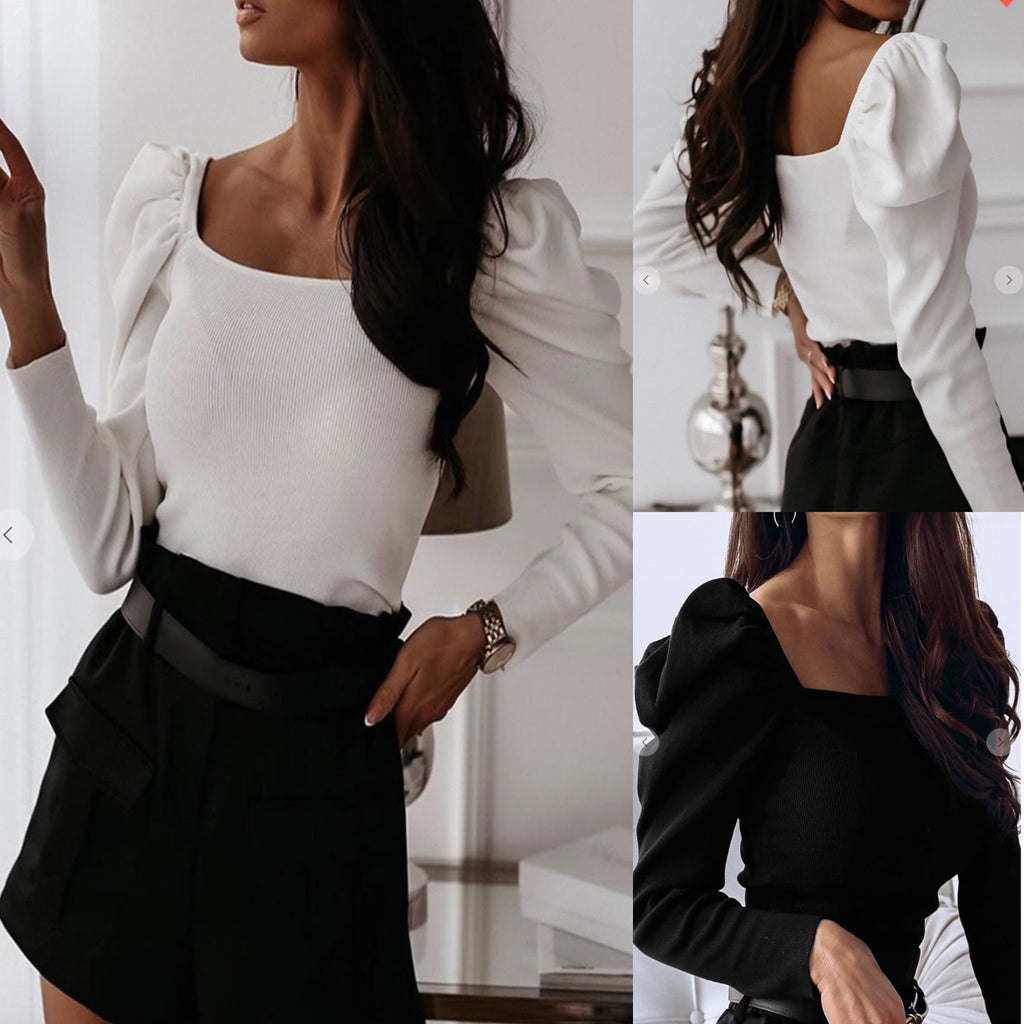 Bodysuits! OBSESSED!
$36.00
Officially in LOVE with bodysuits!  Bodysuits are a one-piece wonder, offering support, flexibility, and tons of styling options. From professional to downright chic,  bodysuits are great to incorporate into your wardrobe–but how do you wear one? We've got you covered!  Read on!
Bodysuits are one-piece garments, that come in a range of styles They function as any shirt would,  but have the added benefit of tucking in seamlessly to whatever bottoms you choose to pair with it.  Basically, they can suck you in, lift you up, and work as the perfect base layer for any outfit!
How Do I Wear a Bodysuit?
Bodysuits can be worn with jeans, pants, skirts, and shorts – any bottom you can think of, you can probably wear it with a bodysuit. Bodysuit outfits can range from casual to professional to glam! 
When going casual with your bodysuit, think simple styles in stretchy fabrics for a grab-and-go look. Classic bodysuits like striped or rib knit options look great paired with denim shorts, jogger pants or distressed jeans. Throw on some sneakers or a low block heel, and maybe even a denim jacket, and you've got a weekend-ready look you can wear running errands, hanging with friends, or heading to brunch.
When styling a professional outfit, bodysuits are a great option to keep your look sleek and tucked in all day. Their close-to-the-body silhouette also makes them perfect for layering under blazers and jackets. 
From teens to college girls to moms Bodysuits are becoming the new Tee! 
Small (2-4)
Medium (6-8)
Large (10-12)
Ships 2 Weeks!