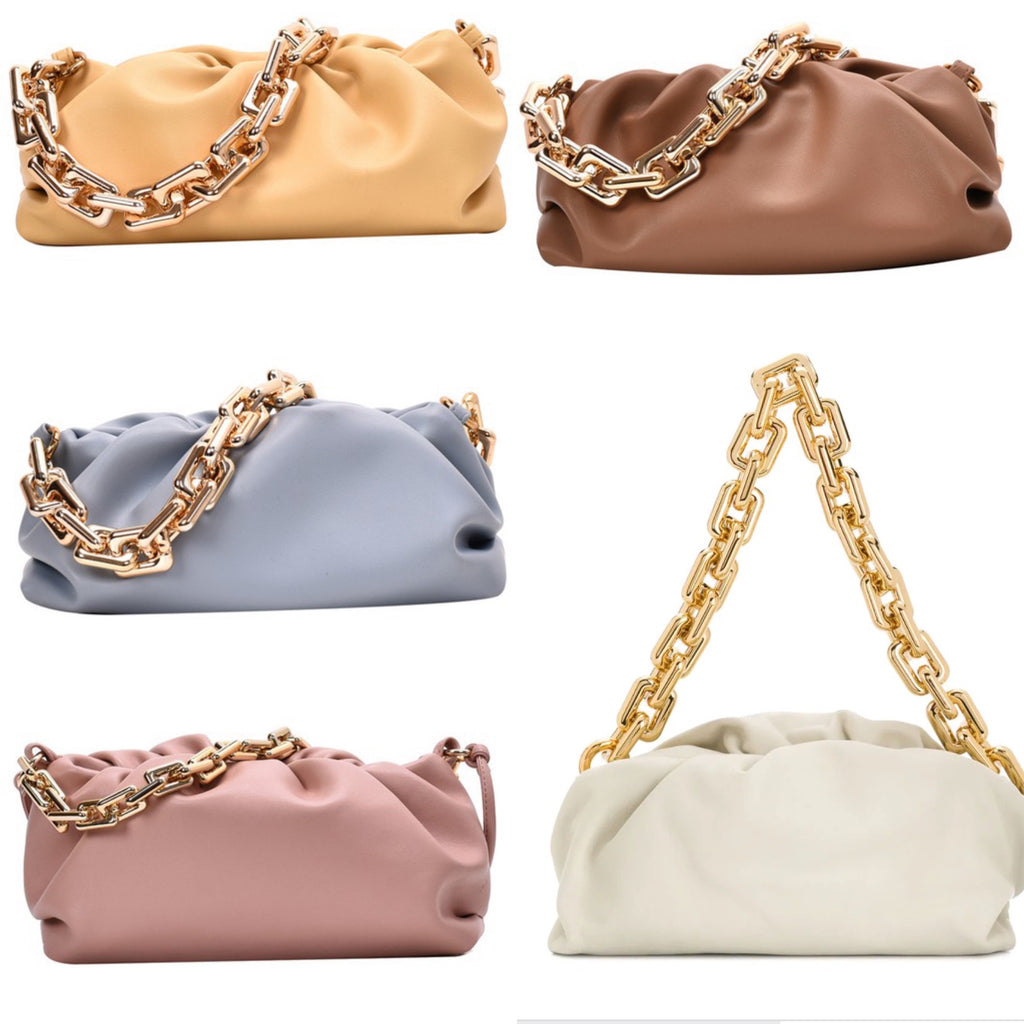 Best Friend For Life!
$42.00
Best friends come in all shapes and sizes - it just so happens that this one comes in the form of 'The Chain' pouch shoulder bag!  OMG!!! SOO Amazing and a direct copy from Bottega Veneta pictured in the cream!!!! 
Crafted from vegan leather, this amazing bag  keeps it chic with the rectangle ring chain shoulder strap and a gathered detailing. A friend for life!  You will use this for travel, going out at night and running around town!! 
 (L)10.63"  (H)5.91"  (W)3.94"
Yellow
Blue
Camel
Pink
White
Ships 1-2 Weeks