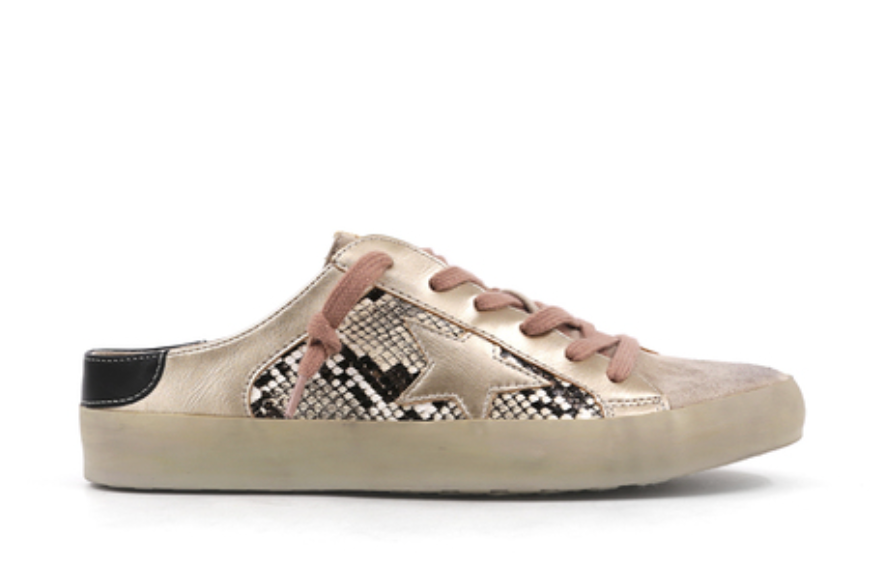 Slide INTO Fall!
$78.00
One of my favorite things to buy in Fall is Fun shoes! I love a comfortable yet stylish shoe to pair with dresses, skirts, leggings and jeans! One that goes with all is even better!
We picked out two new sneakers that are a MUST for this year! They are from our Favorite Shoe Vendor whose style, design and comfort level are off the charts!
I love a good slide! Especially as the Fall hits and its still warm and you don't want your totally covered!
These are so cute! 
Love the snakeskin and gold accents! Goes with everything!